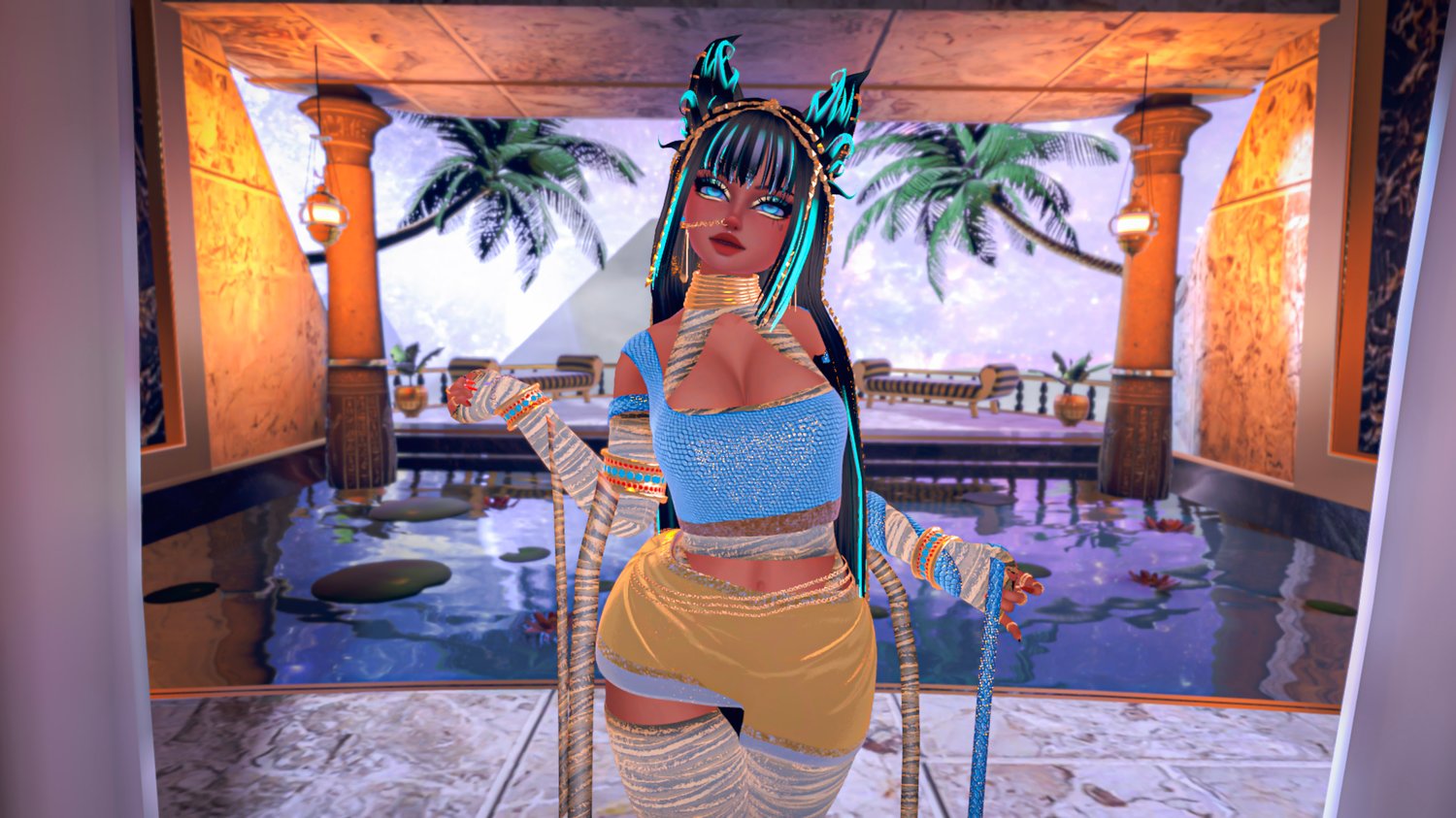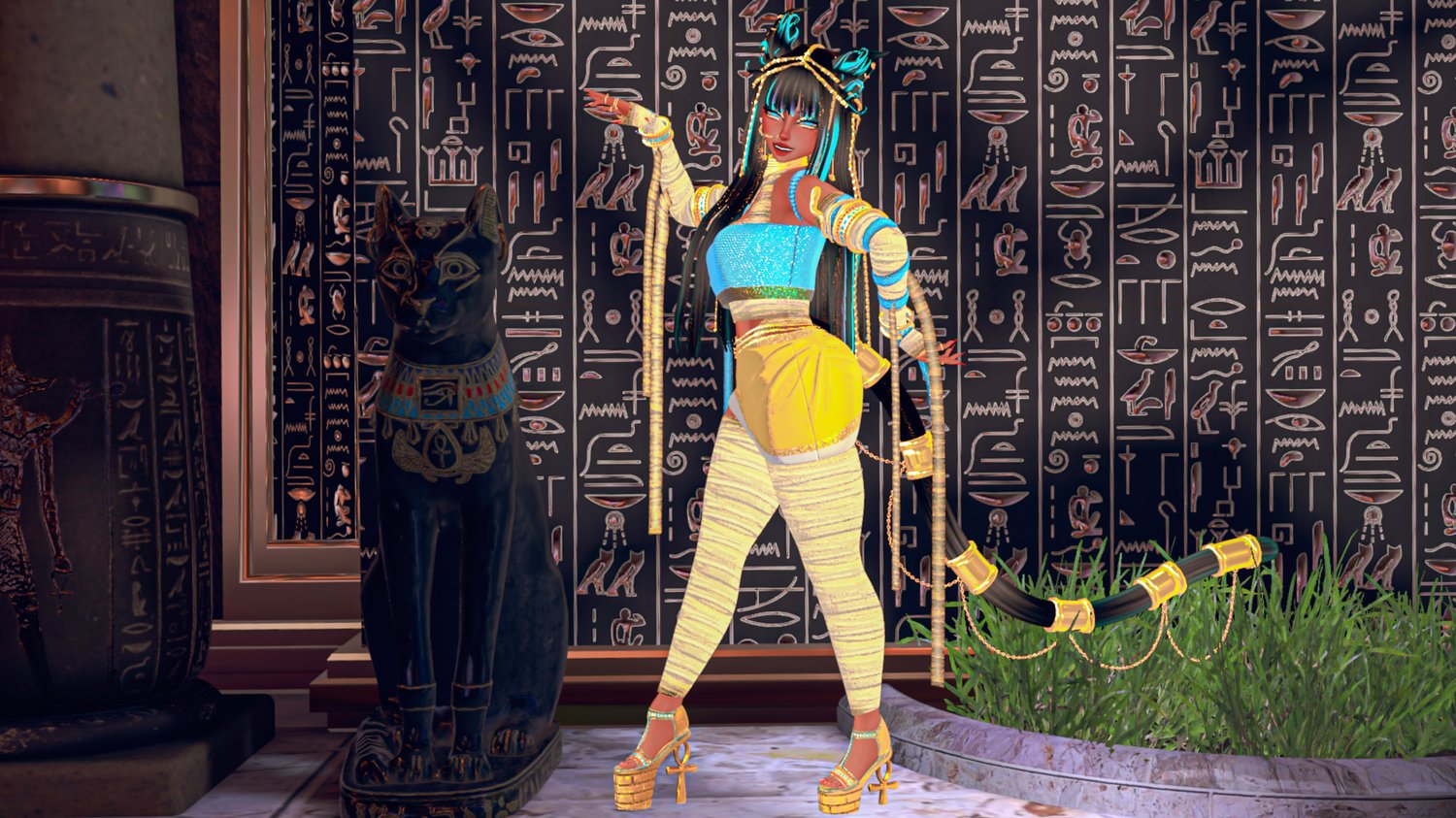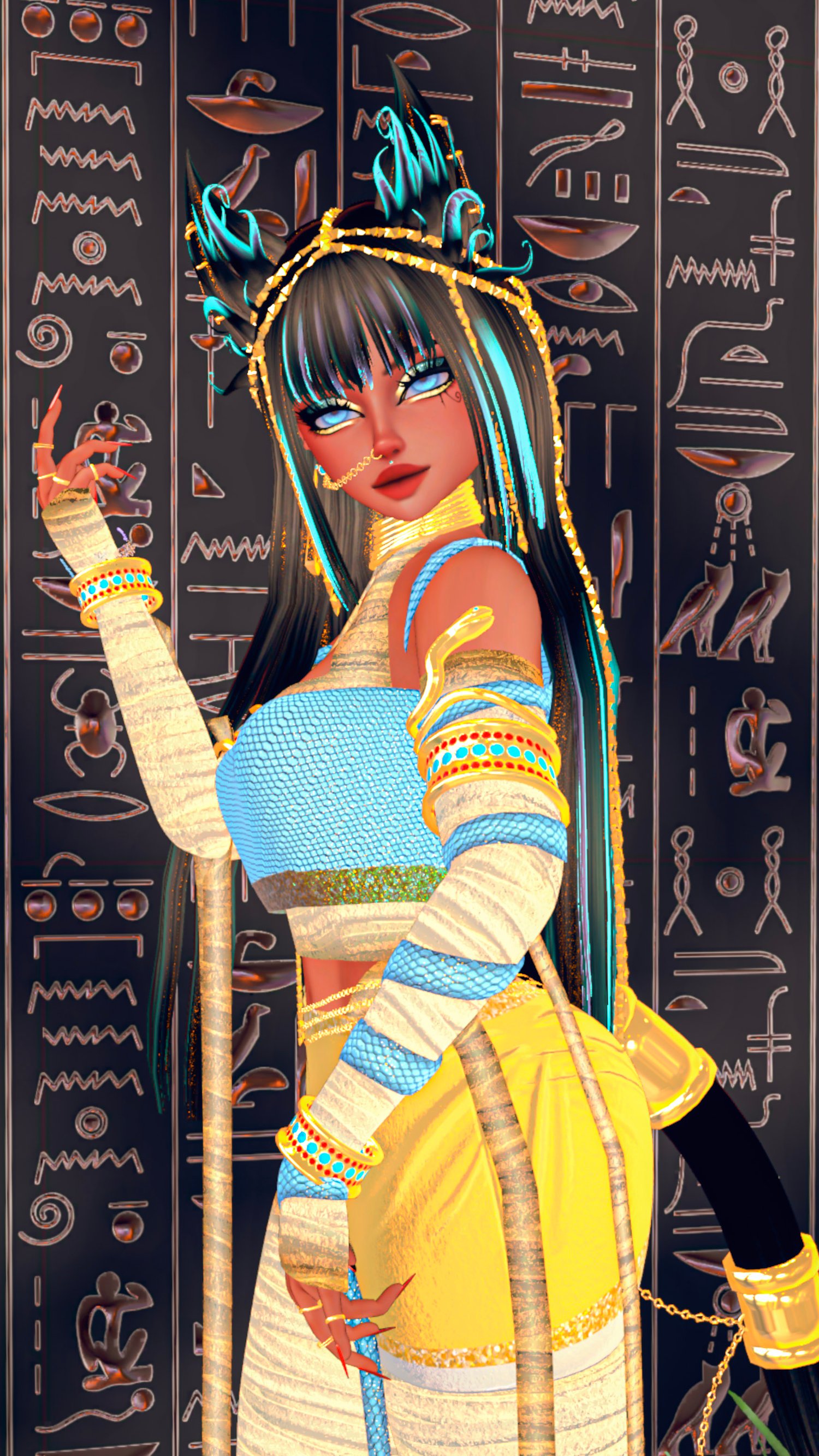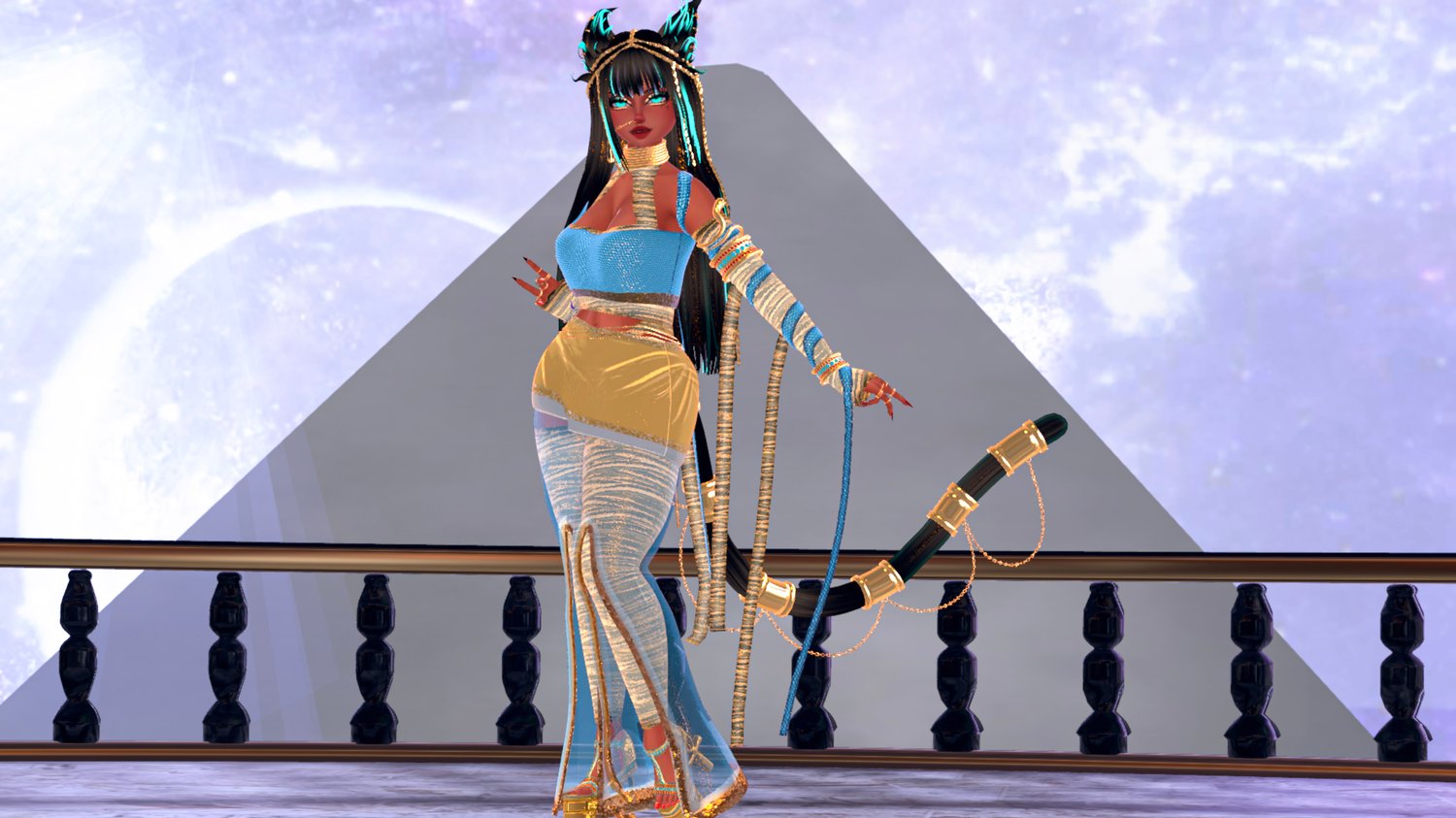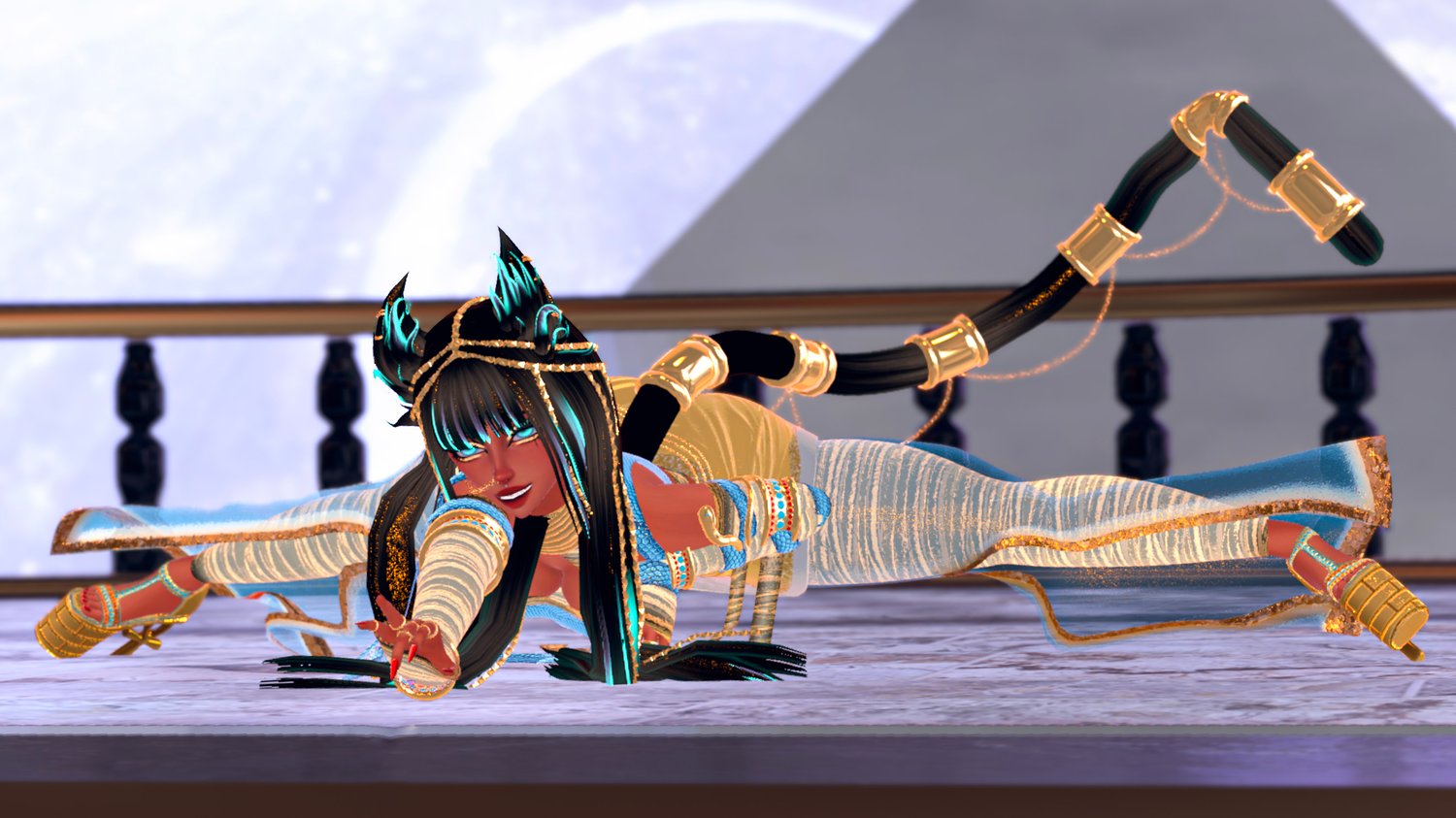 CHRYSEIS (3D MODEL)
If you do NOT use the right poiyomi (requirements) toggles will not work correctly.

This is a collab with Illume! Check her part of the Ghoulfriends collab here: https://illumes.store
• Full Body ready avatar. Reproportioned to fit better. (Has been tested by multiple dancers)
• Clean and organized package.
• Bounding boxes has been edited to be bigger so meshes don't disappear when close.
• Comes with a TPS (Private Areas, Mouth, Hands.
• Comes with TPS Version, Non TPS.
• Gogo Loco!
• Smart Toggles for example if you turn on the bra the bodysuit automatically turns off.
• Custom Blinking Animation; Single, Double and Triple blink random intervals.
• 7 Face Gestures
• LTCGI (Some video player worlds will reflect on to the clothes.)
• Custom Menu Icons.
---


• Clothes: Blue Top, Wrap, Pants, Mummy Sleeves, Legs, Strap, Top and Panties.
• Accessories:
Jewelry: Arm bands, Bracelet, Earrings, Medusa, Nose Ring, Necklace, Rings, Snake.
Extra: Headpiece, Hip Chain, Heels, Ears, Tail.
• Customize: Hair, Skin Radial.
• 7 Togglable Contacts (Headpat (others), Noseboop (others), Eyepokes (others), Kiss (others), Choke (others), Shy Fingers (self), Booty Slap (others)
---
---

Model: Body zinpia || Eye Texture ryuohh || Base Edit meowmi || Body Texture by ying.vr || Head Edit tuesdxy || Make Up illumevr || Hair Saikura || Ponytail Flexuh|| Kiss Particles kisustar || Ears Leahh_ || Tail RobVR
By Me: Heels, All Jewelry, Mummy Clothes, Blue top, Blue Pants, Wrap. All Textures for my assets were made by me.
Scripts Used: 
Avatar Template for Creator Companion JustSleightly
Avatar Dynamics Overhaul and Controller Editor by Dreadrith
GoGo Locomotion
Cam's Simple Blink
Showcase: Photos BlazeyTaco || Video illumevr || Performer nijamz, starkuma, neovia ||
---
Requirements
Unity 2019.4.3f
VRChat SDK CREATOR COMPANION
poi_pro_7.3.50_and_8.2.030