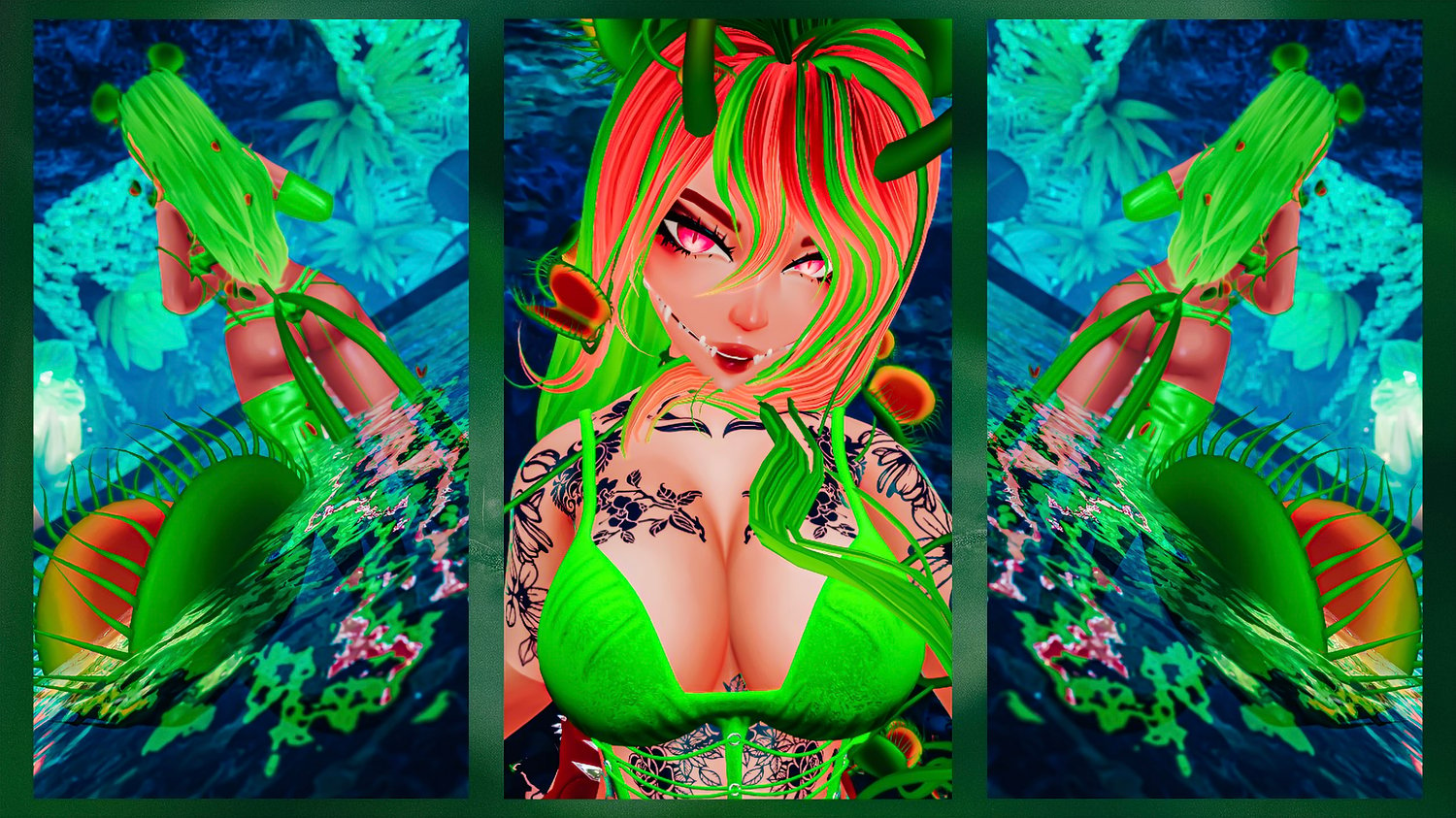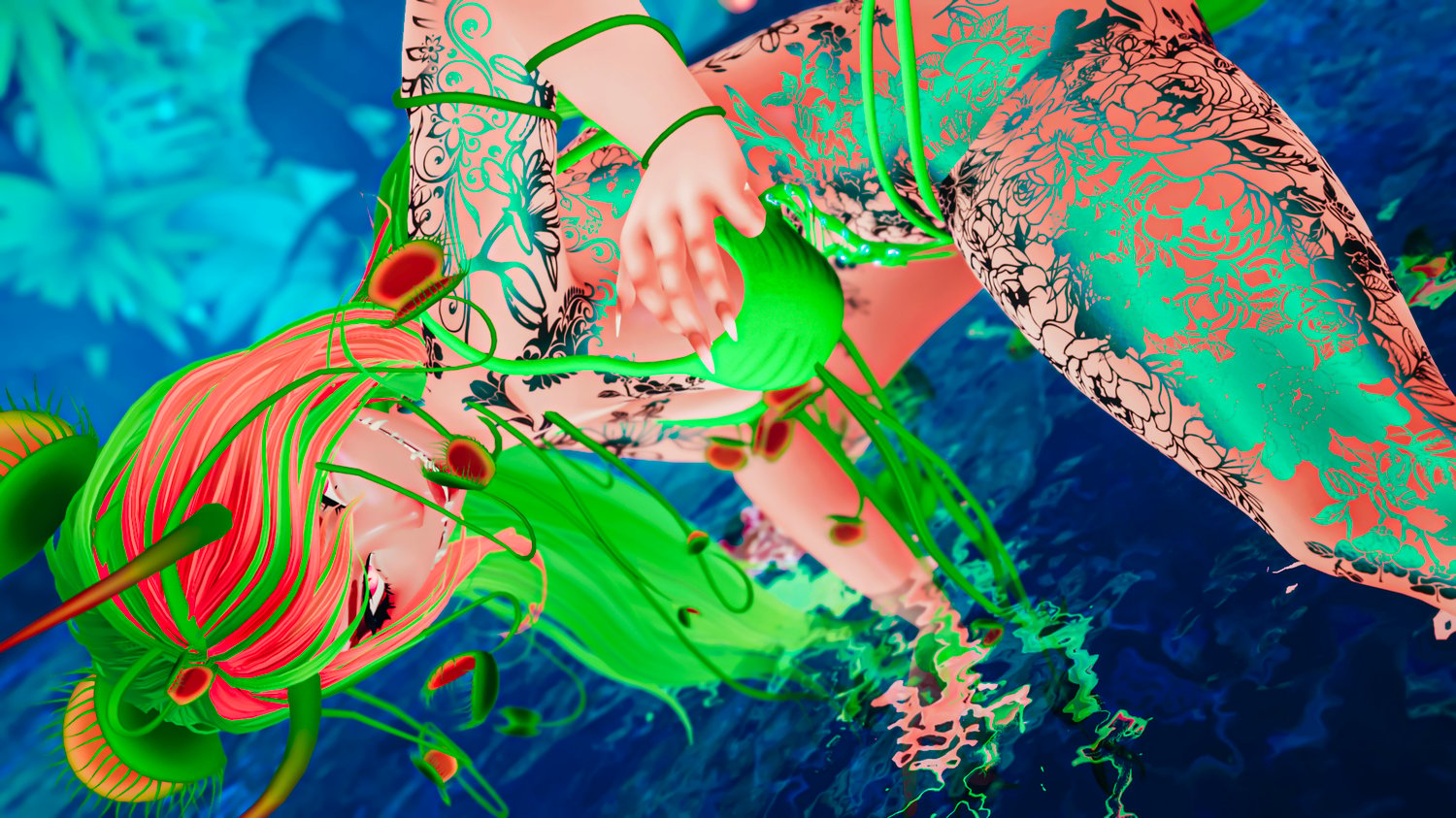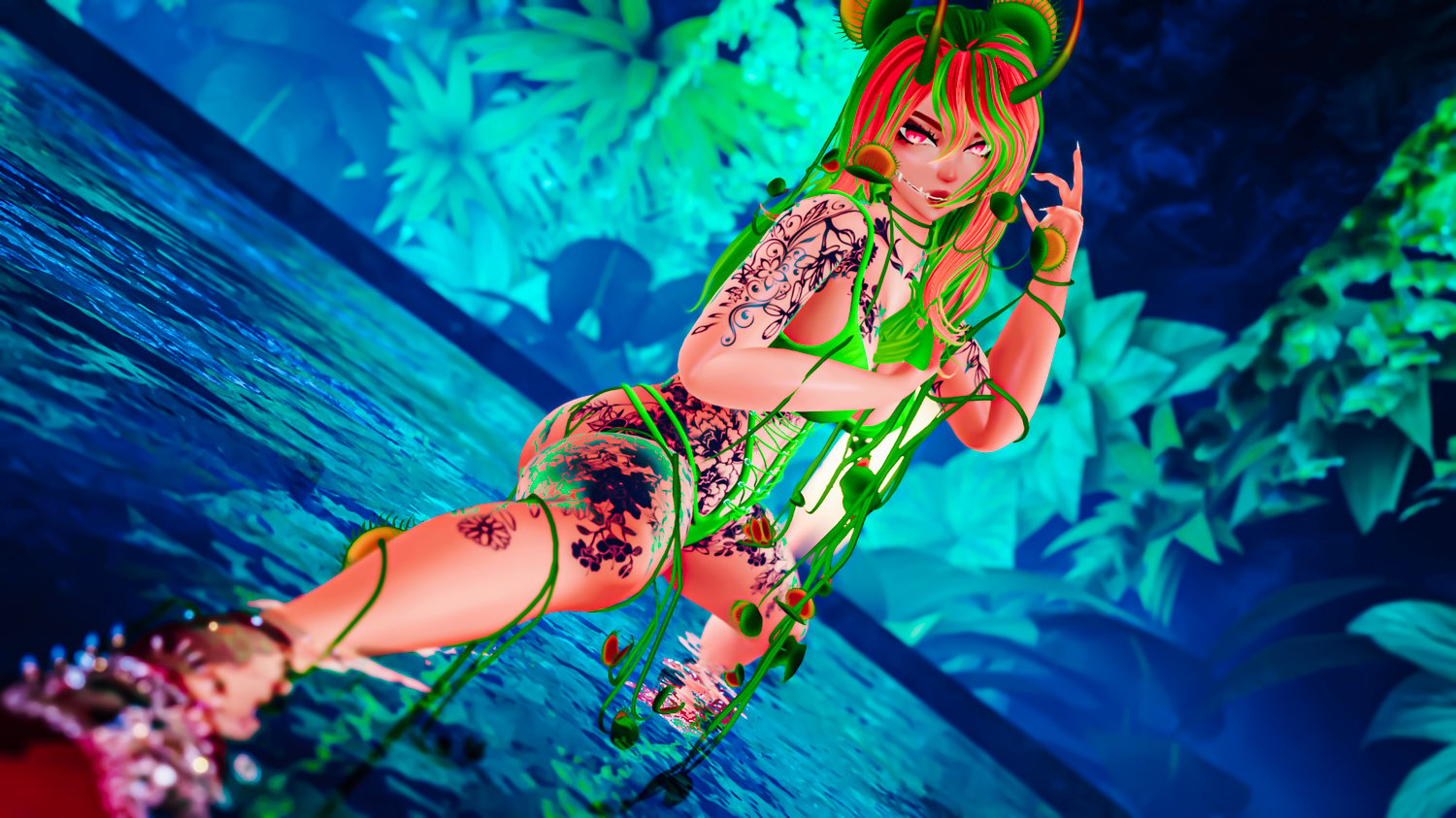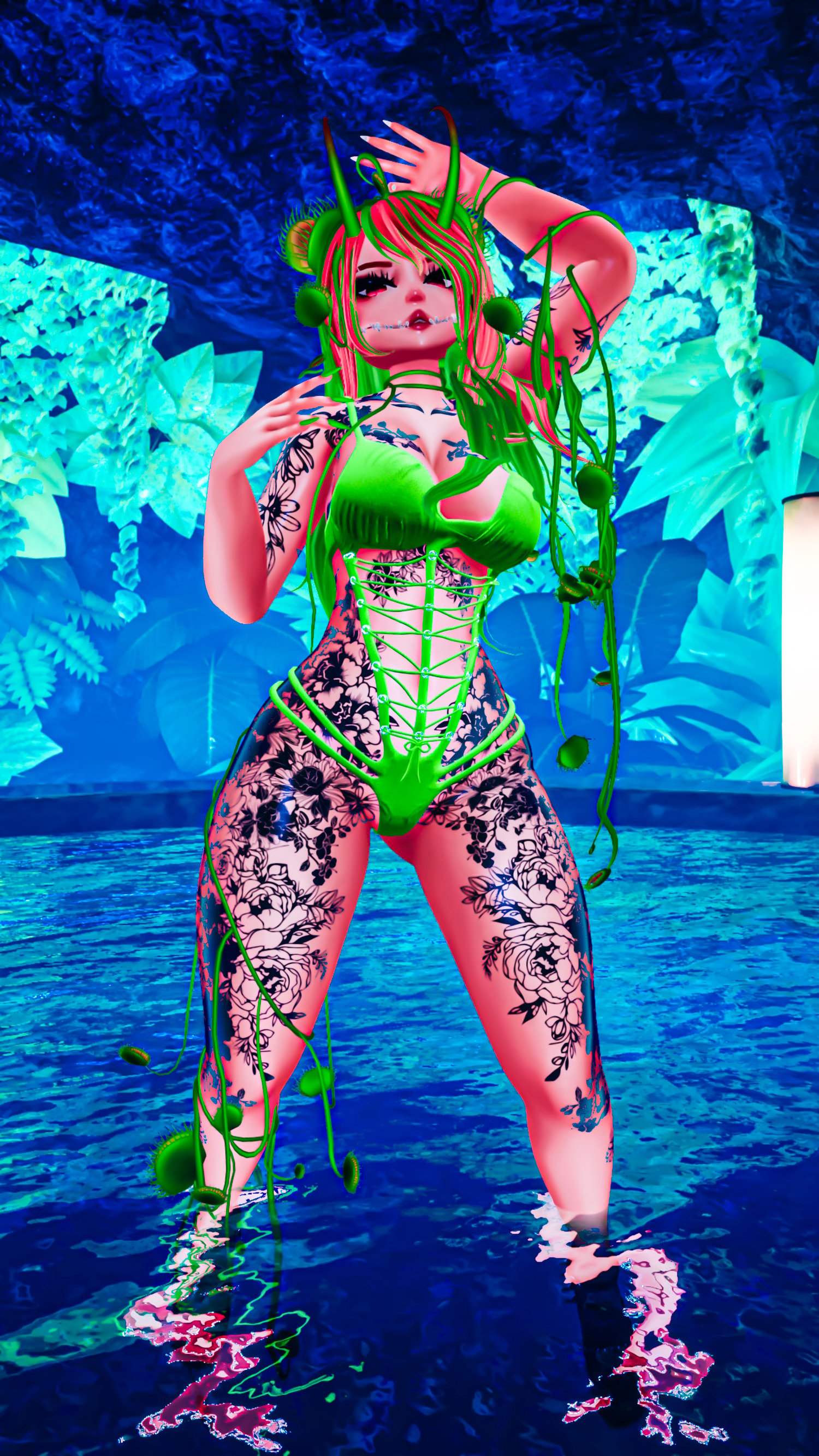 CARNIVORA (3D MODEL)
If you do NOT use the right poiyomi (stated at the bottom) toggles will not work correctly.
• Full Body ready avatar. Reproportioned to fit better. (Has been tested by multiple dancers)
• Clean and organized package.
• Bounding boxes has been edited to be bigger so meshes don't disappear when close.
• 6 Face gestures that control the ears.
• Comes with a version with TPS with 6 places (Private areas front and Back, hands, mouth, chest)
• Avatar Scaling.
• Comes with TPS Version, Non TPS, and Dancer ready thats 348k Polys.
---

• Outfit Presets: Bodysuit Outfit, Panties(SFW) Outfit, All off.
• Clothes: Sleeve, Sock, Heel, Pasties.
• Venus/Monster: Horns, Space Buns, Choker, Tails, Arm Vines, Hair Vines, Leg Vines, Fly Follower.
• Contacts: Headpat, Eyes, Nose boop, Kiss, Choke, Shy Fingers, Venus Space Buns, Venus Tails.
• Customization: Tattoos Off, Skin Radial, Green Hue, Pink Hue, Idle animations for all of plants and tails.
---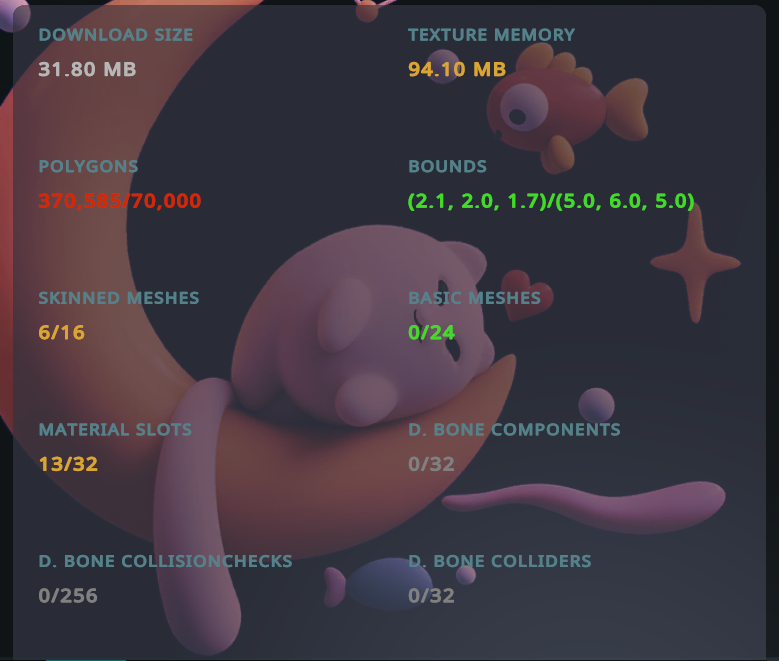 ---

Model: Face//Fly illume#2788 || Eyelashes//Body Sugs#9795 || Body Edit Milky Mommy#6969 NO REUSE || Body Texture Ying#6669 || Hair Nessy!#7402 || Eyebrows loki#3000 || Bodysuit Nauuki#5353 || Heels BRUCE#0001 || Fly Follower System hcfRed || Panties, Pasties, Sleeve, Sock, Tattoos, Venus Plant Parts, Head Edit all by me, Krisandra#0777. NO REUSE!!
Photos: BlazeyTaco#6969
---
Requirements
Unity 2019.4.3f
VRChat SDK CREATOR COMPANION
poi_pro_7.3.50_and_8.2.010