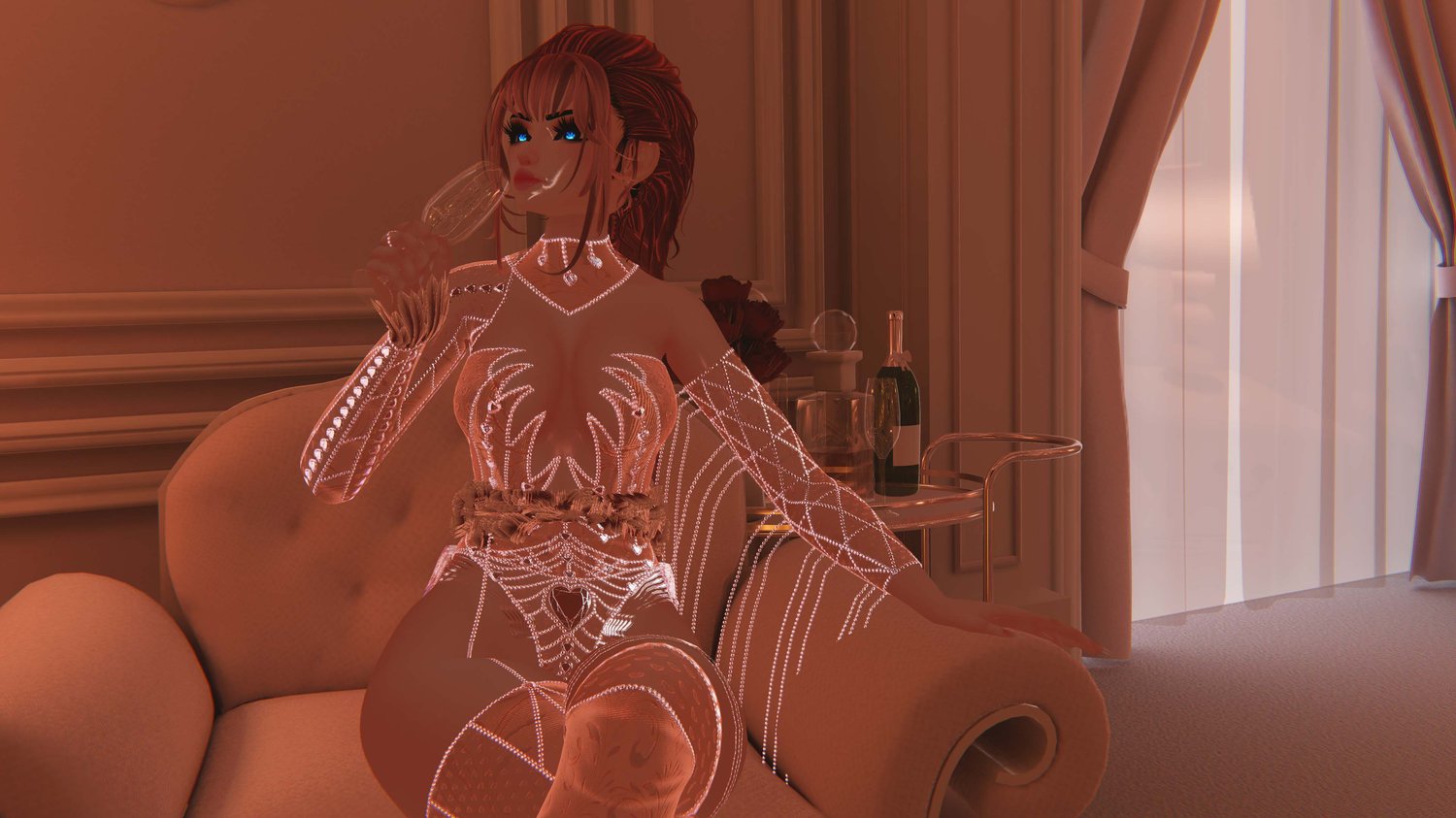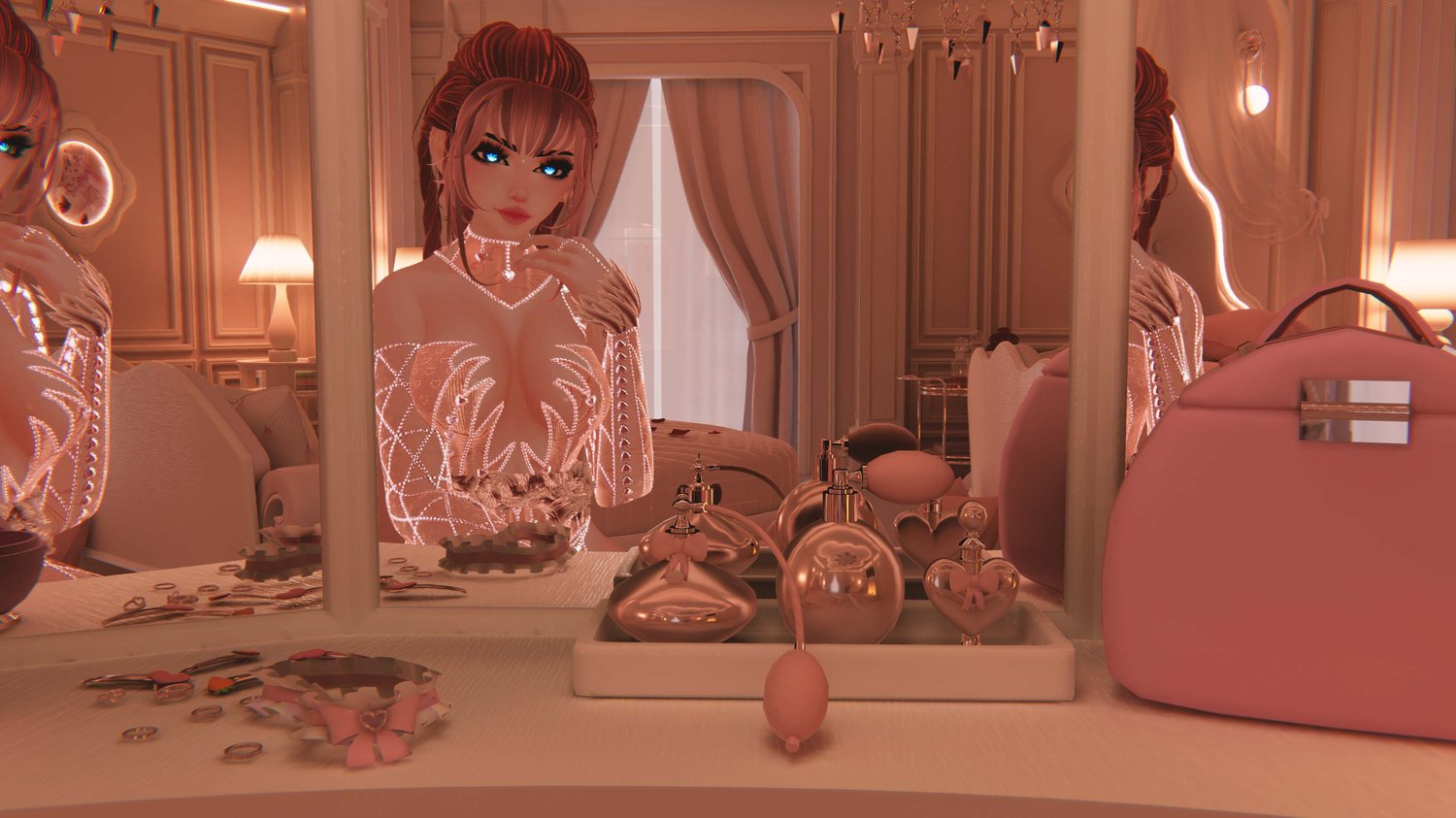 ALLURE (3D MODEL+OPTI)
This is in collaboration with Illume#2788, we wanted to make love birds, you can see Illumes part of her collab here https://illumes.store. Bundle prices are available, please make a ticket in our server to get them.
---
• Full Body ready avatar. Reproportioned to fit better. (Has been tested by multiple dancers)
• Clean and organized package.
• Bounding boxes has been edited to be bigger so meshes don't disappear when close.
• 6 Face gestures.
• Comes with a version with TPS with 6 places(Private areas, hands, mouth, chest).
• Face Cheek and Nose Jiggle.
• Avatar Scaling.
• Green Optimized Version Included.
---

• All Toggles are Dissolve.
• Clothes: Top, Sleeves, One Leg, Ruffles, Panties, Collar, Garter, Sleeves Chains, Boots.
• Extra: Fans, Feathers On Top of the Head, Feathers on Ears, Feathers on Neck, Wings, Tail.
• Customization:  Skin Shift.
• Interactive (Pulling/Grabbing and Contacts): Headpat, Noseboop, Eyes Pokes, Shy Fingers, Kiss Cheek, Bottom Cheeks Slap, Choke.
---

• Performance: Very Poor
• Polygons: 259k
• Meshes: 16
• Material Slots: 26
• Collision Check: 852
• Avatar In Game Size: 38 MB
• Texture Memory: 125MiB
• VRAM All: 205MiB
---

Model: Base//Head Sugs#9795 NOT ALLOWED FOR REUSE || Base Skin Texture Ying#666 || Wings//Tail Illume#2788 || Head Edit Tuesdxy#6454 NOT ALLOWED FOR REUSE || Eye Texture Kri#1214 || Menu Icons//Make-Up Nitsa#3483 || Fans//Feather Texture Naudine#1213 || Heart Tattoos Sezzy#0001 || Opti Hair Nessy!#0001 || Braids CompelledInk#1062 || Boots//Collar//Feather Ears//Feather Head Strands//Feather Neck//Garter//One Leg Pant//Ruffles//Sleeves//Sleeves Chains//Top by Krisandra#0777 (NOT ALLOWED FOR REUSE)
Showcase: Video Illume#2788 || Photos Stormies#0002 and Myself || Showcasers Naudine#1213//FoxAutumn#8030//SkellyQueen#2244 || Romantic World BebeCarrot
---
Requirements
Unity 2019.4.3f
VRChat SDK
Poiyomi v8.1 and Poiyomi Pro for TPS