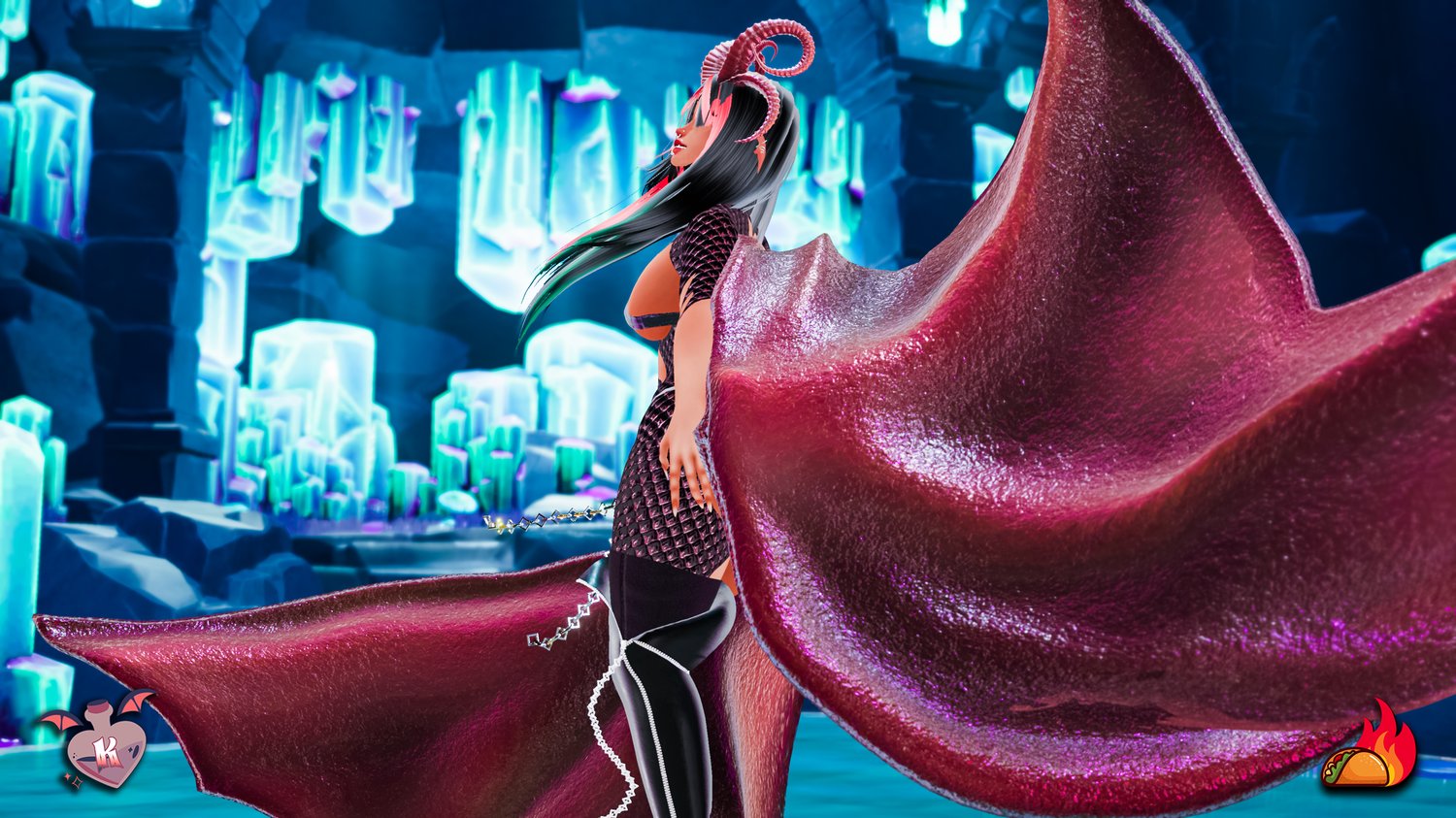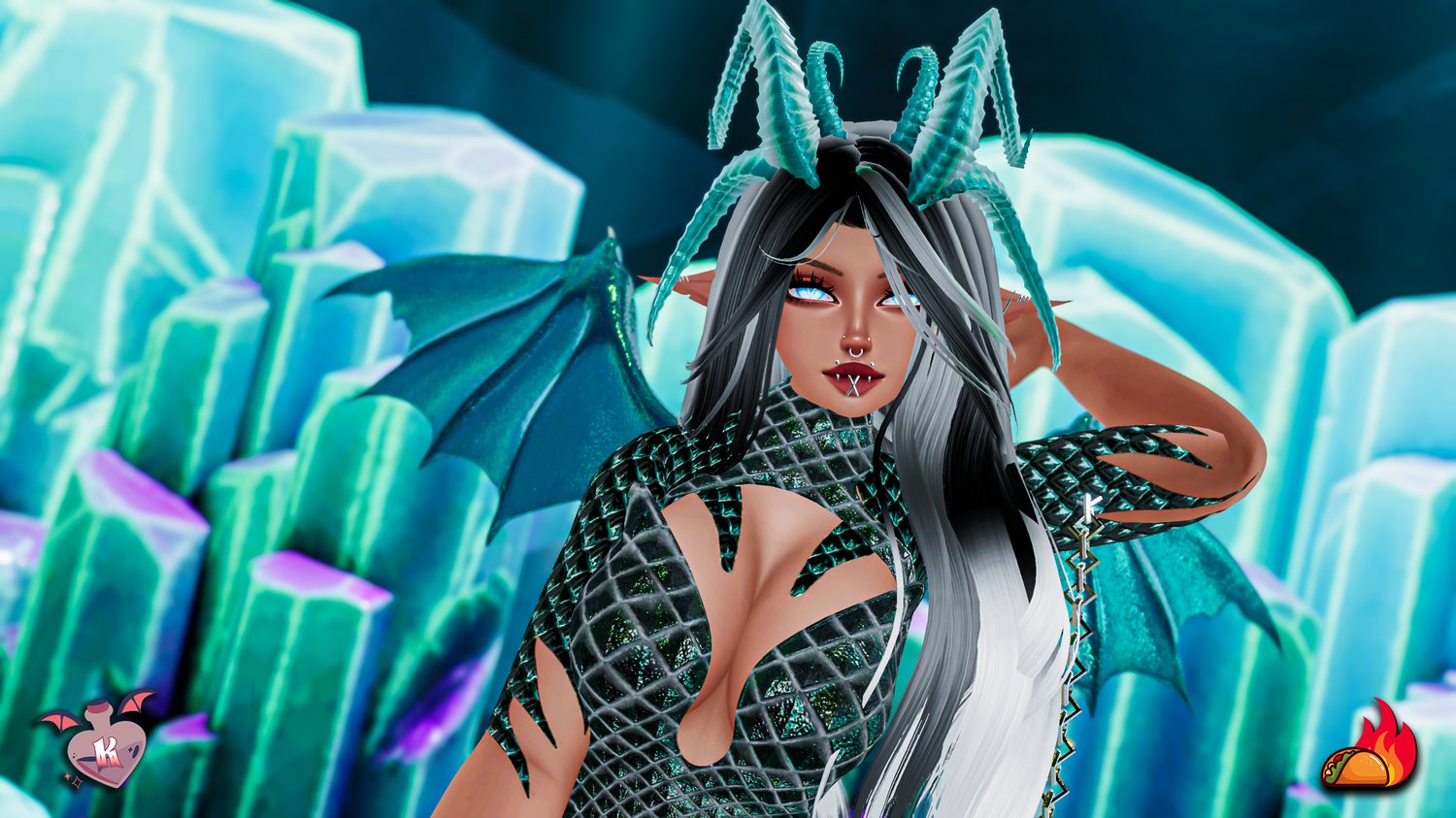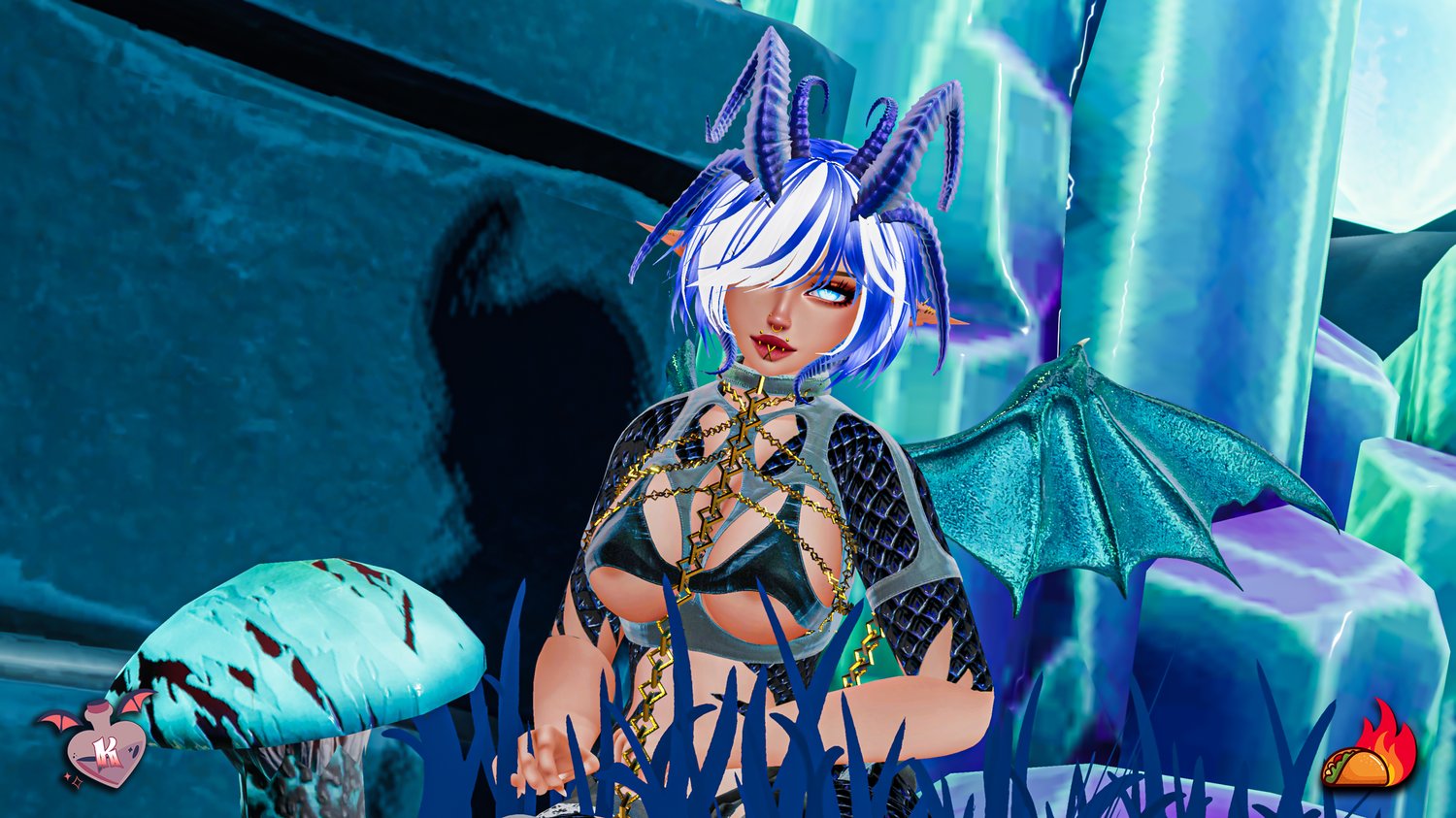 SAPHIRA (3D MODEL)
If you do NOT use the right poiyomi (stated at the bottom) toggles will not work correctly.
• Full Body ready avatar. Reproportioned to fit better. (Has been tested by multiple dancers)
• Clean and organized package.
• Bounding boxes has been edited to be bigger so meshes don't disappear when close.
• Comes with a TPS (works with DPS) version with 6 orifices'. (Private Areas, Mouth, Hands and Chest).
• TPS moves with shapekeys to open mouth and other areas https://i.gyazo.com/5b64ad9bf4fed1f91f0a06d8cf5076da.gif.
• Comes with TPS Version, Non TPS.
• Scaling System so you can be any height you want!
• Emotes and Locomotion are added!
• 6 Face gestures.
• 9 Togglable Contacts!
• Smart Toggles for example if you turn on the bra the bodysuit automatically turns off.
• Cloth Physic Skirt Nice and flowy!
• Extra Jiggle + Squish Bones!! Nose Wiggle, Face Cheeks Wiggle, and Tummy, Thighs.
---

• Clothes: Bodysuit, Bra, Leather Harness, Chain Harness, Skirt, Entire Scales Outfit, Leash, Chains on the Arm, Panties, Pasties, Socks, Heels.
• Monster: Elf Ears, Wings, Wings on the Upper Back, Tail, All Horns, Big Horns, Outer Horns, Mouth Horns, and Inner Horns.
• Contacts: Choke, Shy Fingers, Tail, Leash, Ass Slap, Headpat, Eye Pokes, Nose Boop, Kiss.
Particles: Fire Eyes, Aura Smoke.
• Customization: Main Hue Shift, Metal swap from silver to gold.
 • Hair: Short Hair, Hair Half Up, and Wavy hair, Square texture material swap, Square texture hue, Hair Cards Material Swaps, Hair Cards Hue.
  • Body: Skin (Default 25%), Eye Brightness (Default 50%), Eye Emission (Default 50%), Eye Saturation (Default 50%), Scales Off.
  • Monster: Horns, Wings, and Tail can all be scaled to black white or color (Default Teal)
---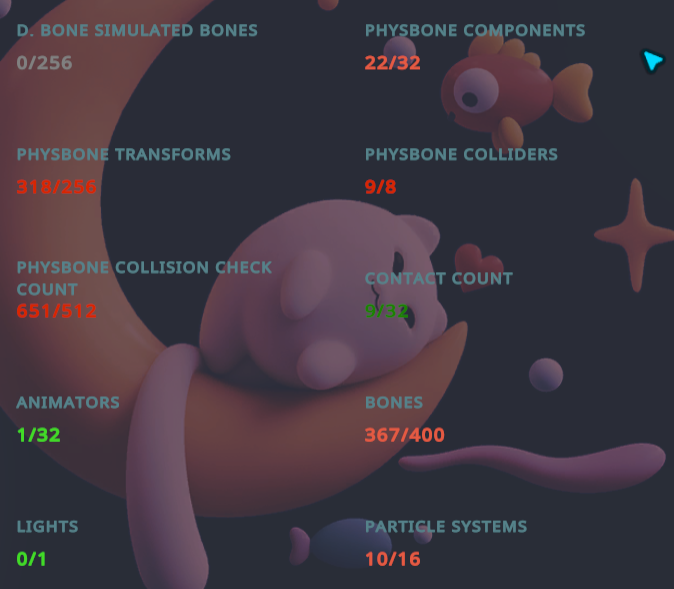 ---

Model: Body//Head//Hair Cap Sugs#9795 || Body Edit Milky Mommy#6969 || Base Skin Texture Ying#6669 || Make-Up Texture Sivka#3788 || Head Edit Tuesdxy#6454 || Eye Texture Ryuohh#0001 || Elf Ears CheesinChinchilla#9021 || Hair Short Nessy!#7402 || Hair Half Up CompelledInk#1062 || Hair Wavy Saikura#0006 || Heels Nauuki#5353 || Wings Small darvulia#0117|| Particles zepwlert#0001 || Hair Texture 1 Cicieaaa#7777 || Hair Texture 2 Wetcat#6969 ||
By Me Krisandra#0777: Bra, Chain and Leather Harness, Chain Arms, and Chain Heels, Panties, Pasties, Socks, Horns, Leash, Bodysuit, Garter, Socks, Skirt, Wyvern Wings Scale Texture, Piercings.
Photos: BlazeyTaco#6969
---
Requirements
Unity 2019.4.3f
VRChat SDK CREATOR COMPANION
poi_pro_7.3.50_and_8.2.014