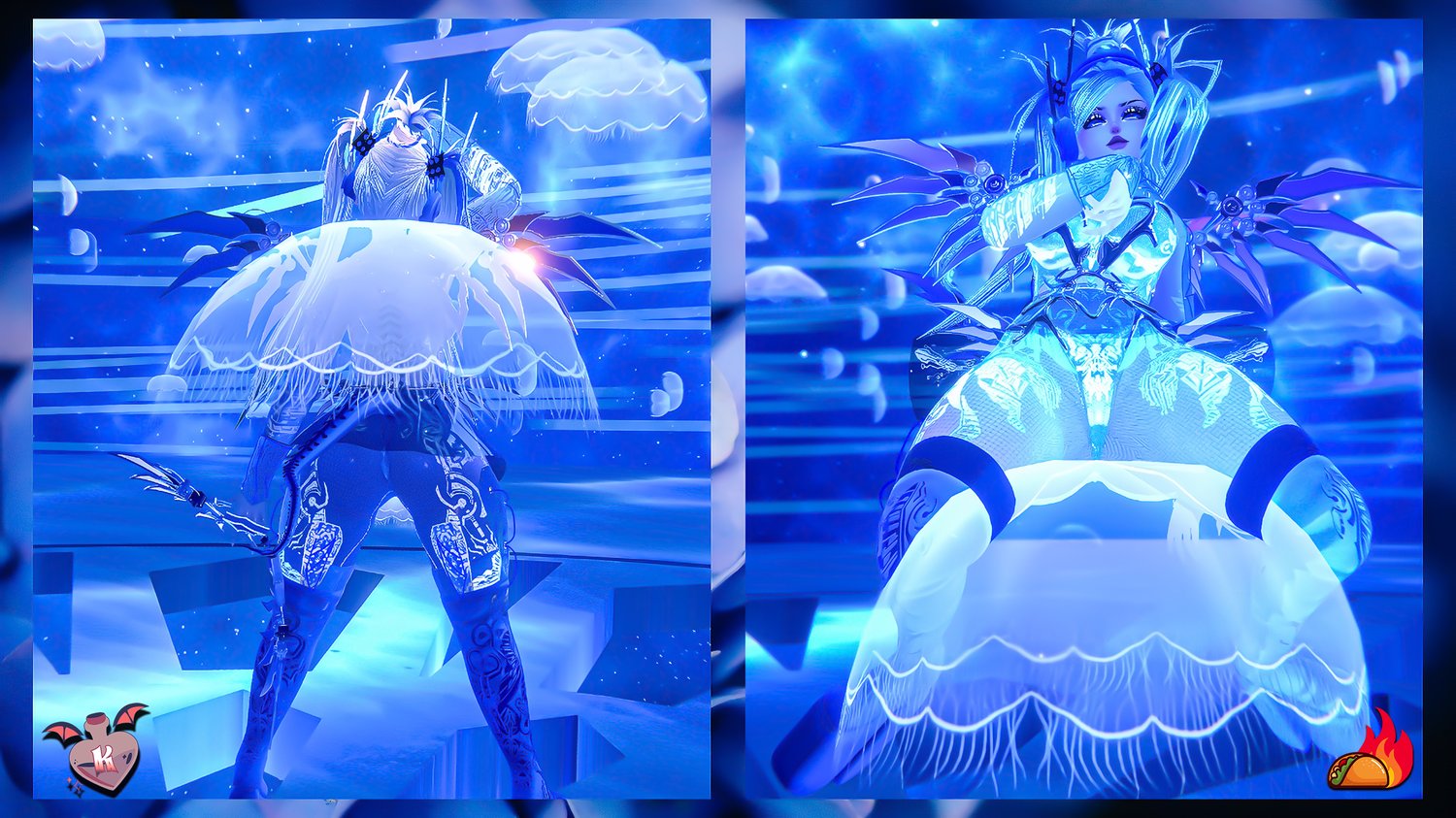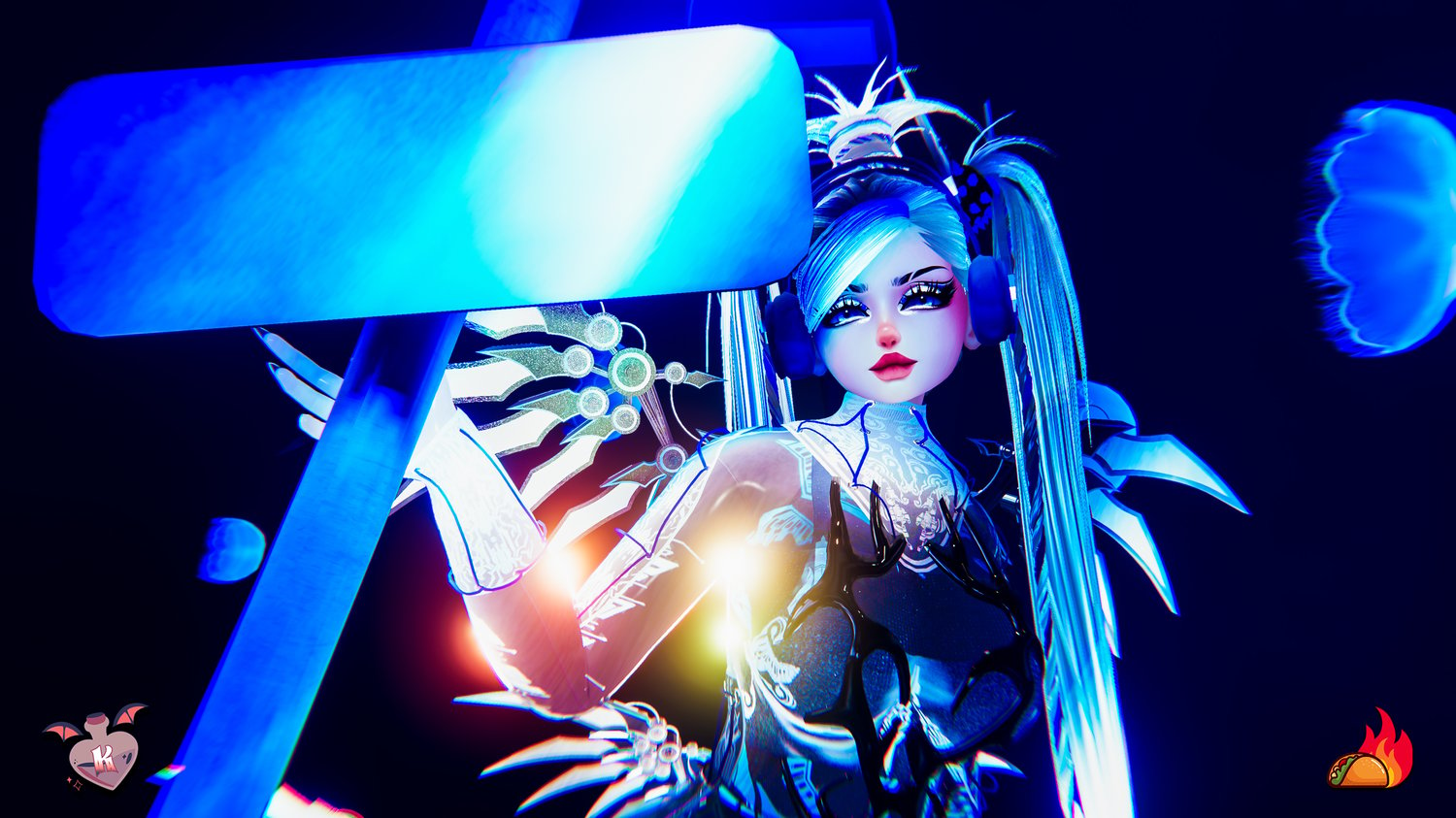 GLAYA (3D MODEL)
If you do NOT use the right poiyomi (stated at the bottom) toggles will not work correctly.
• Full Body ready avatar. Reproportioned to fit better. (Has been tested by multiple dancers)
• Clean and organized package.
• Bounding boxes has been edited to be bigger so meshes don't disappear when close.
• Comes with a TPS (works with DPS) version with 6 orifices'. (Private Areas, Mouth, Hands and Chest).
• TPS moves with shapekeys to open mouth and other areas.
• Comes with TPS Version, Non TPS.
• Scaling System so you can be any height you want!
• Emotes and Locomotion are added!
• 6 Face gestures.
• 8 Togglable Contacts!
• Smart Toggles for example if you turn on the bra the bodysuit automatically turns off.
• Extra Jiggle + Squish Bones!! Nose Wiggle, Face Cheeks Wiggle, and Tummy, Thighs
---

TOGGLE VIDEO HERE: https://youtu.be/A2MeoCu5Oac
• Clothes: Bodysuit, Bra, Cropped Sleeves, Fishnets, Panties, Skirt, Socks, Boots, Metal Harness, All Armor, Neck Armor, Waist Armor, Outer Thigh, Calves Armor, Back Leg Armor, Arms Armor, Wrists Armor.
• Animal: Tail, All Wings, Chest Wings, Tail Wings, Spine Wings.
• Extra: Headset, Headset Wings Both, Headset Wings Top, Headset Wings Bottom, Robot Arm, Mask.
• Contacts: Choke, Shy Fingers, Tail, Ass Slap, Headpat, Eye Pokes, Nose Boop, Kiss.
• Customization: Hair Swap, Bun Off (Pigtails), Tattoos, Audio Link, Emissions, Hue Shift, Saturation, Skin Radial.
---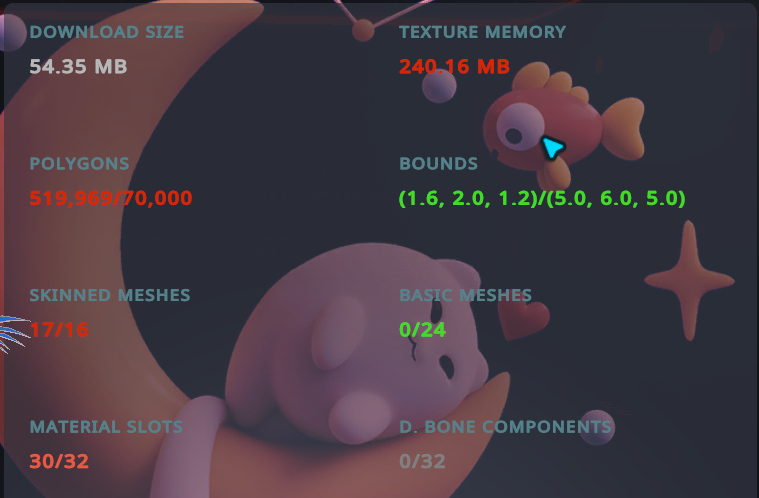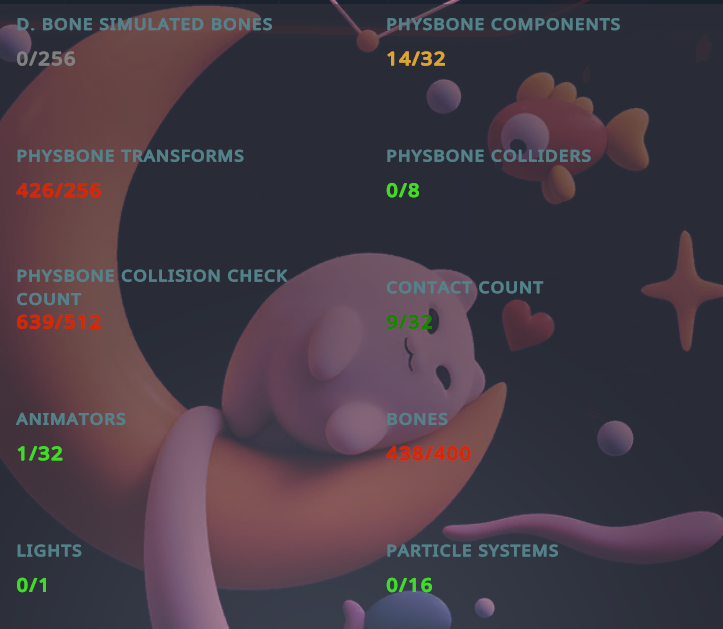 ---

Model: Body//Head Sugs#9795 || Body Edit Milky Mommy#6969 || Base Skin Texture Ying#6669 || Head Texture EyeTexture//Matcaps Sivka#3788 || Head Edit Tuesdxy#6454 || Hair Pigtails//Eyebrows Nessy!#7402 || Robot Arm Julie#0001 || Wings(reuvmapped by me)//Make-Upssion) TheThiccWitch#2396|| Ponytail Saikura#0006 || Hair Texture 1 Cicieaaa#7777 || Hair Texture 2 Wetcat#6969 || Menu Icons ۵~ᏒᎪᏉᎬᏁ~۵#9388 || Particles Kisu☆#1000 ||
Scripts Used: 
Avatar Template for Creator Companion JustSleightly#0001
Scaling System by ThatFatKidsMom#6462
Avatar Dynamics Overhaul and Controller Editor by Dreadrith#3238
Made by me: Wrist Cuffs, Arm Cuffs, Neck Armor, Thigh Armor, Calf Armor, Waist Armor, Outer Thigh Armor, Tattoos, Bodysuit, Boots, Cropped Sleeves, Fishnets, Skirt, Socks, Tail, Tail Bones, Textures, and Unity work by me Krisandra#0777.
Showcase: Photos BlazeyTaco#6969 || Video illume#2788 || Performer Dank Fish#9414 ||
---
Requirements
Unity 2019.4.3f
VRChat SDK CREATOR COMPANION
poi_pro_7.3.50_and_8.2.017