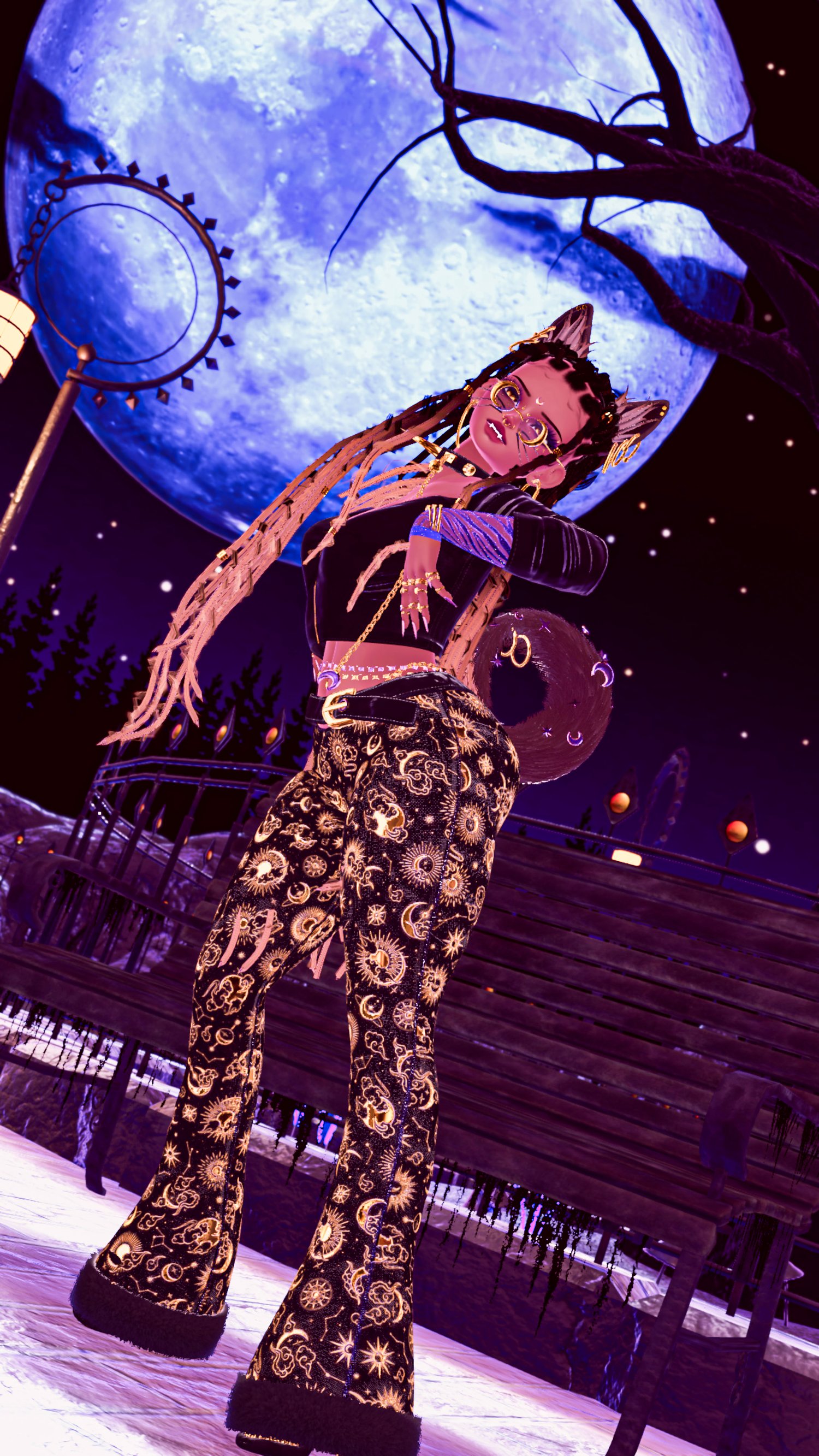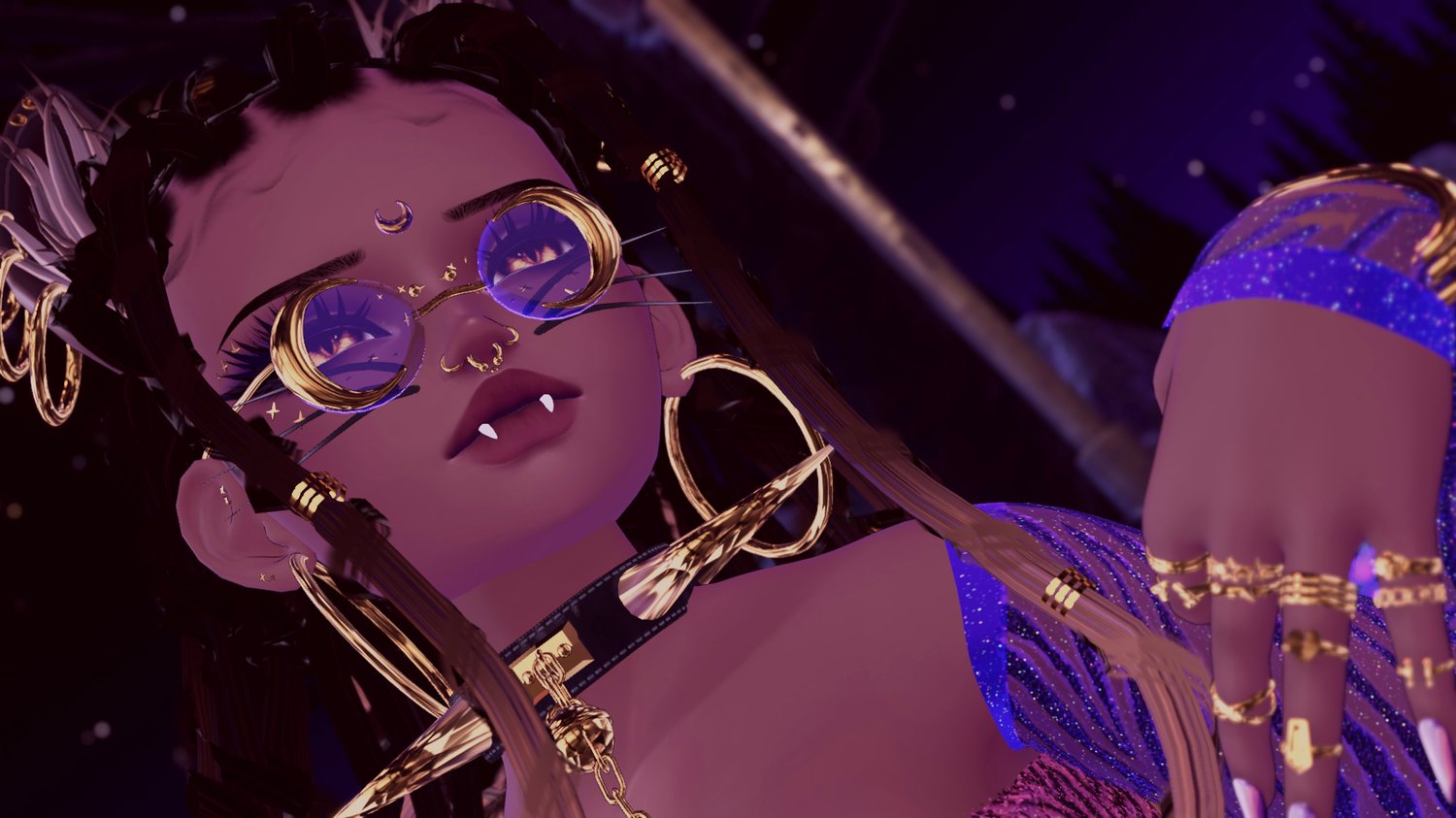 CRESSIDA (3D MODEL)
If you do NOT use the right poiyomi (requirements) toggles will not work correctly.

This is a collab with Illume! Check her part of the Ghoulfriends collab here: https://illumes.store
• Full Body ready avatar. Reproportioned to fit better. (Has been tested by multiple dancers)
• Clean and organized package.
• Bounding boxes has been edited to be bigger so meshes don't disappear when close.
• Comes with a TPS (Private Areas, Mouth, Hands.
• Comes with TPS Version, Non TPS.
• Gogo Loco!
• Smart Toggles for example if you turn on the bra the bodysuit automatically turns off.
• Custom Blinking Animation; Single, Double and Triple blink random intervals.
• 7 Face Gestures
• LTCGI (Some video player worlds will reflect on to the clothes.)
• Custom Menu Icons.
---


• Clothes: (Smart Toggles) Mix and Match and choose your own outfit!
Tops: Bra, Tanktop, Furtop, Tube Top, Jacket, Coat, Fishnet Top, Corset.
Bottoms: Skirt, Panties, Pants.
Extra: Fishnet Sleeve, Fishnet Leggings, Left Sock, Right Sock, Arm Warmers, Boots Pasties.
• Accessories:
Jewelry: Arm Bands, Arm Bands 2, Belt, Bracelet, Hip Chains, Leash, Lower Leg Garter, Thigh Garter.
Piercings: Belly Ring, Freckles, Hips, Medus, Nipple Piercings, Nose Bridge, Nose Ring, Septum.
Extra: Moon, Bone, Glasses.
• 9 Togglable Contacts (Headpat (others), Noseboop (others), Eyepokes (others), Kiss (others), Choke (others), Shy Fingers (self), Leash Pull (self/others), Booty Slap (others), Tail Pull (self/others)
• Wolf: Paws, Whiskers, Ears, Tail.
• Customization:
Afro, Locs, Wavy Hair, Animal Snoot, Skin Radial Warm to Deep.
---
---

Model: Body zinpia || Rings kold. || Eye Texture ryuohh || Base Edit meowmi || Body Texture by ying.vr || Head Edit tuesdxy || Snoot Face Texture Ressonae || Make Up Ducc || Animal Paws illumevr || Afro and Locs Bunisu || Wavy nessyy. || Kiss Particles kisustar
By Me: Ears, Glasses, Moon, Boon, Earrings, Leash, Piercings, Belt, Tail, Bangles, Bracelet, Garters 2x, Hip Chains, Corset, Arm Warmers, Socks, Boots, Fishnet Sleeve, Fishnet Top, Fishnet Legging, Fur Coat, Fur Tube Top, Fur Top, Jacket, Panties, Pants, Skirt, Tank Top, all textures by me.
Scripts Used: 
Avatar Template for Creator Companion JustSleightly
Avatar Dynamics Overhaul and Controller Editor by Dreadrith
GoGo Locomotion
Cam's Simple Blink
Showcase: Photos BlazeyTaco || Video illumevr || Performer nijamz, starkuma, neovia ||
---
Requirements
Unity 2019.4.3f
VRChat SDK CREATOR COMPANION
poi_pro_7.3.50_and_8.2.030