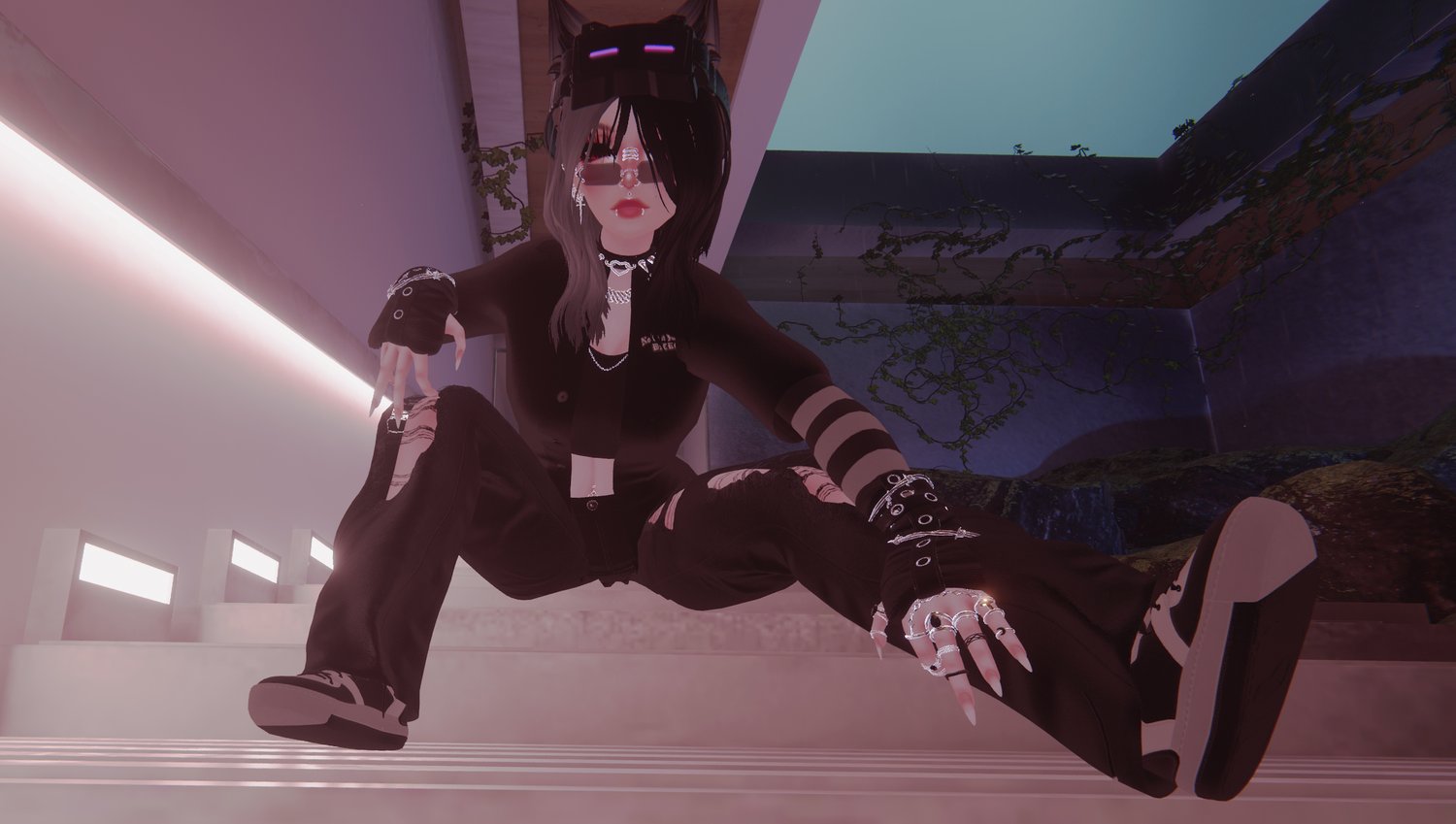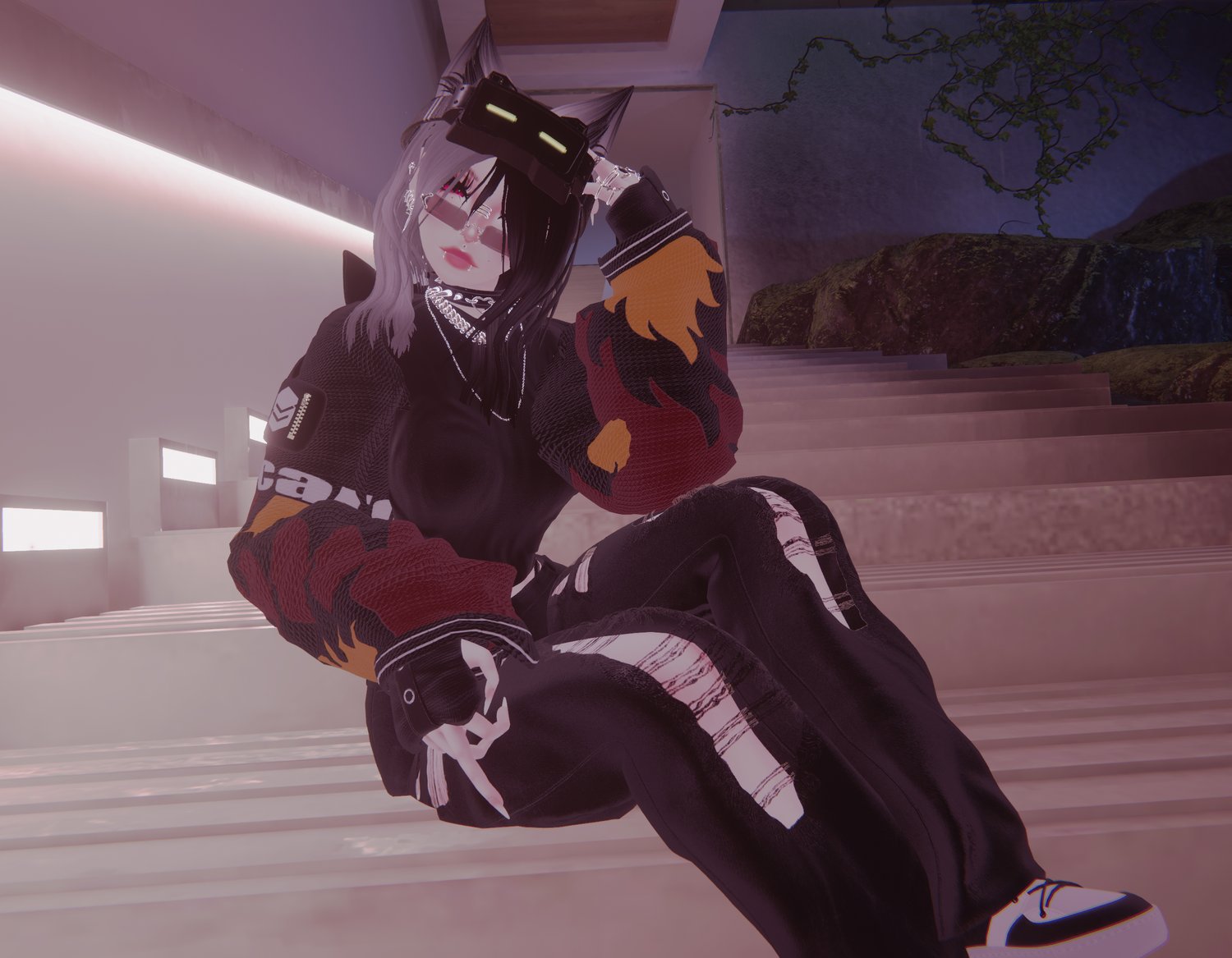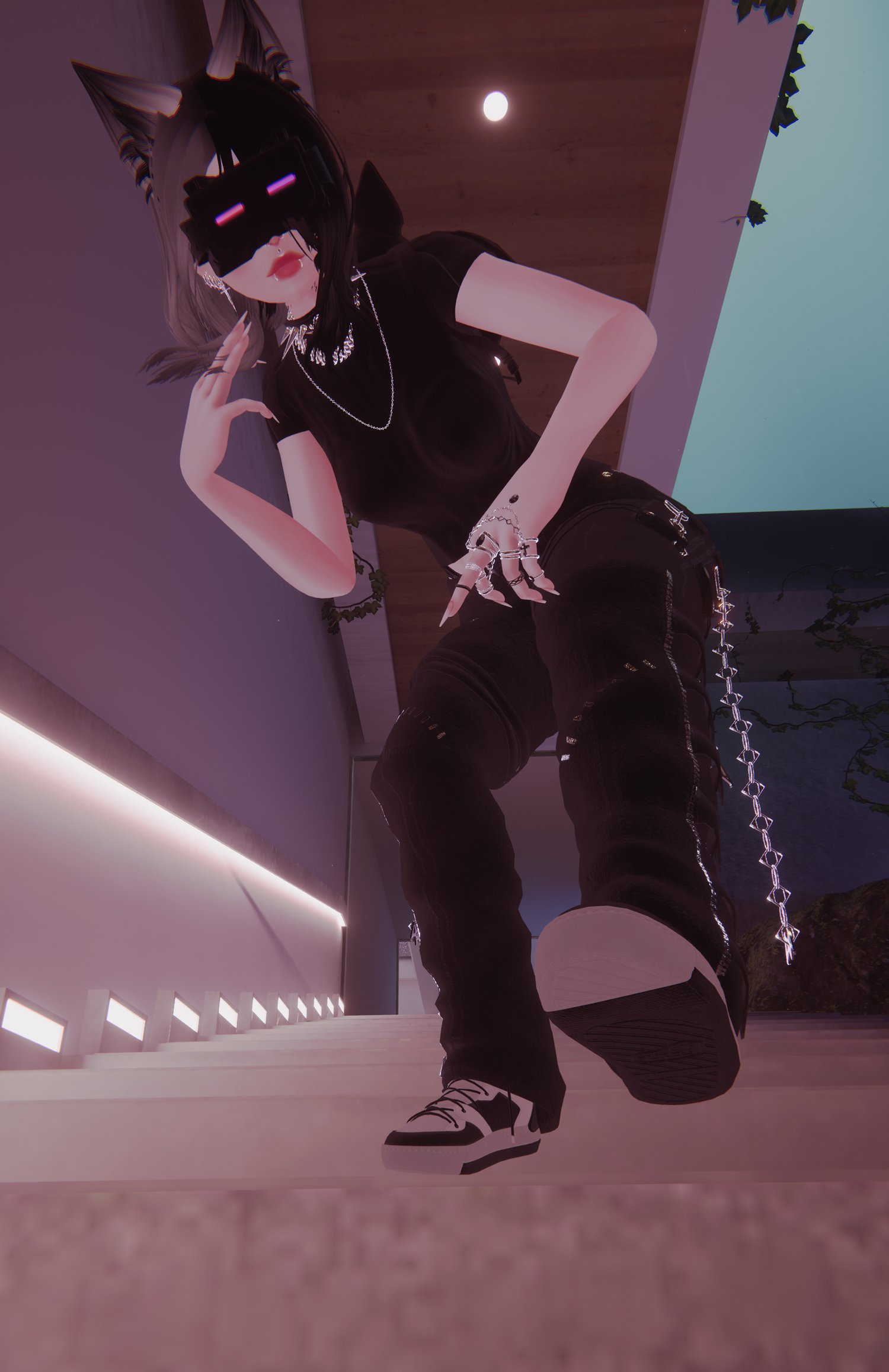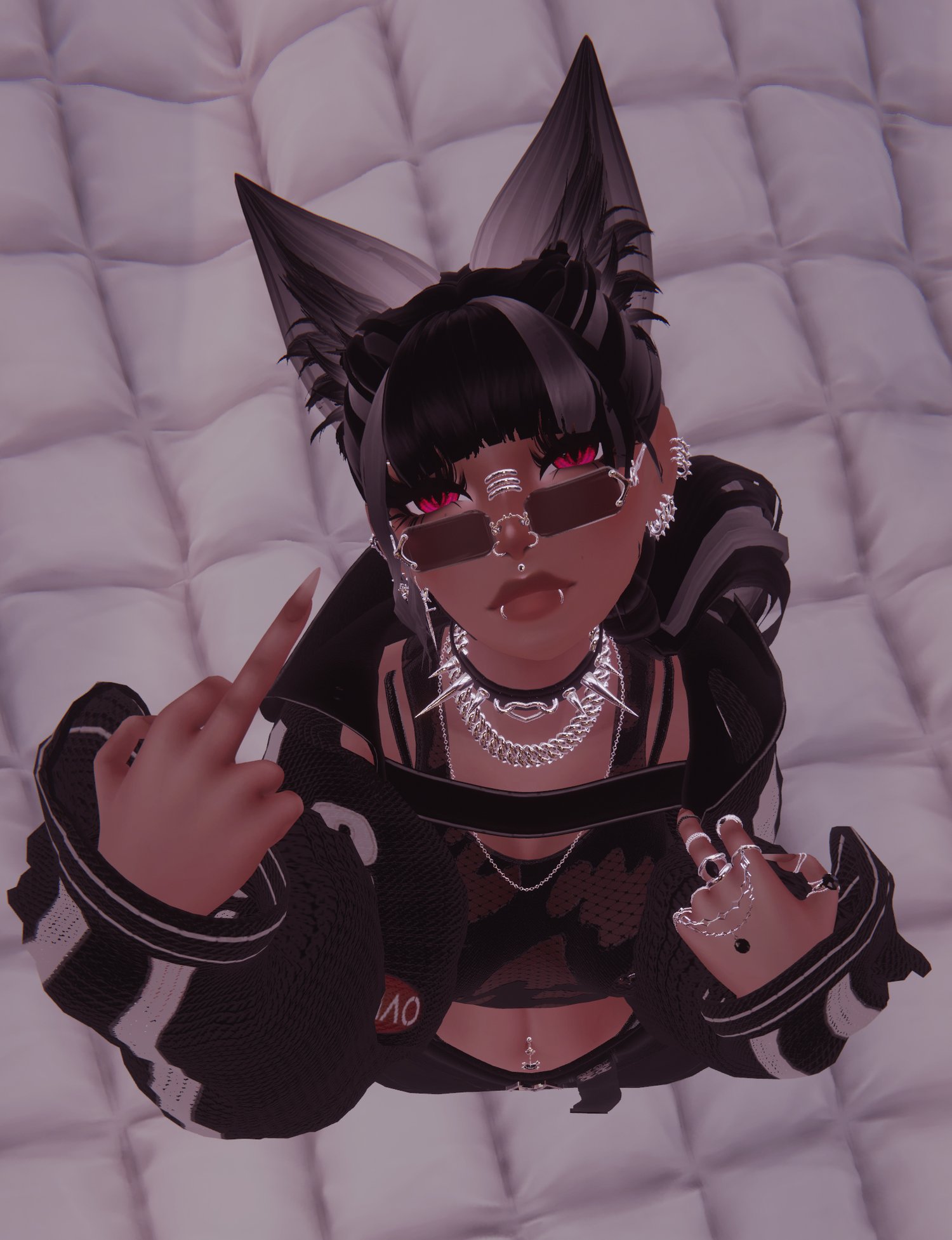 AXEL (3D MODEL)
• Full Body ready avatar. Reproportioned to fit better. (Has been tested by multiple dancers)
• Clean and organized package.
• Bounding boxes has been edited to be bigger so meshes don't disappear when close.
• 6 Face gestures that control the ears.
• Comes with a version with TPS with 6 places(Private areas, hands, mouth, chest) WITH shapekey movements.
• Face Cheek and Nose, and tummy jiggle.
• Avatar Scaling.
• 26 FX Layers, the lower the number the better.
---

• 50+ TOGGLES.
• Some Toggles are Dissolve.
• 48 toggles are in a Directed Blend Tree, meaning more opti.
• Clothes:
• Jackets: Button Down, Baggy Jacket, Vest, All Off.
• Tops: T - Shirt, Sweater, Tank Top, All Off.
• Bottoms: Jeans, Chained Pants, Shorts, All Off.
• Underwear: Bra, Pasties, Panties.
• Arm Warmers, Gloves, Socks
• Extra: Beanie, Headset, Glasses, Backpack, Ears, Tails, Hair Swap.
• Jewelry: Choker, Small Chain, Big Chain, Rings, Earrings, Belly Button Piercings, Nipple Piercings.
• Customizations:
• Positions: Headset Down, Glasses Down.
• Clothes: Ripped T-Shirt, Sweater, Socks, and Tank Top. Beanie Color Swap, Arm Warmers Color Swap, Shoes Color Swap, Jacket Materials Swap, Shirt Decal Images 3x, Tank Top Decal Images 3x, Jeans Color Swap, Shorts Color Swap.
• Base: Eye Hue, Eye Yandere/Heart Material Swap. Skin Radial Shift.
• Hair/Ears and Tail: Ears and Tail Material Swap, Hair Material Swap, Hair Hue Shift, Hair Brightness and Saturation when on color.
• Interactive (Pulling/Grabbing and Contacts): Head pat, Nose Boop, Eyes Pokes, Shy Fingers, Kiss Lips, Bottom Cheeks Slap, Choke.
---

• Performance: Very Poor
• Polygons: 354k
• Meshes: 13
• Material Slots: 33
• Collision Check: 214
• Avatar In Game Size: 62.22 MB
• Texture Memory: 213.54 MB
---

Model: Base//Eyebrows Sugs#9795 NOT ALLOWED FOR REUSE || Base Skin Texture Ying#666 || Beanie zioketski#2729 || Headset//Arm Warmers HoloExe || Earrings//Glasses//Choker//Backpack lexxxya#9752 || Chains//Jacket//Hair 1//Hair 2 Sadge#3333 || Nipple Piercings AgentM#0247 || Rings Eggly69#6969 || Belly Rings Kri#1214 || Head Nessy!#7402 || Eye Texture Ryuohh#0001 || Button Down KOLD.#7777 || Ears and Tail nikkie#0088 || Jeans Clally#6969 || Pants w Chains MooseRoll#2500 || Shoes Pursu#6500 || Shorts Lolo#5454 || Kiss Particles Kisu☆#1000 || Shirt, Tank top, Bra, Pasties, Panties, Sweater Crop Top, Socks, Face Piercings, Head Sculpt by me Krisandra#0777 ||
Showcase: Video by clikk#6571
---
Requirements
Unity 2019.4.3f
VRChat SDK CREATOR COMPANION
poi_pro_7.3.50_and_8.2.007