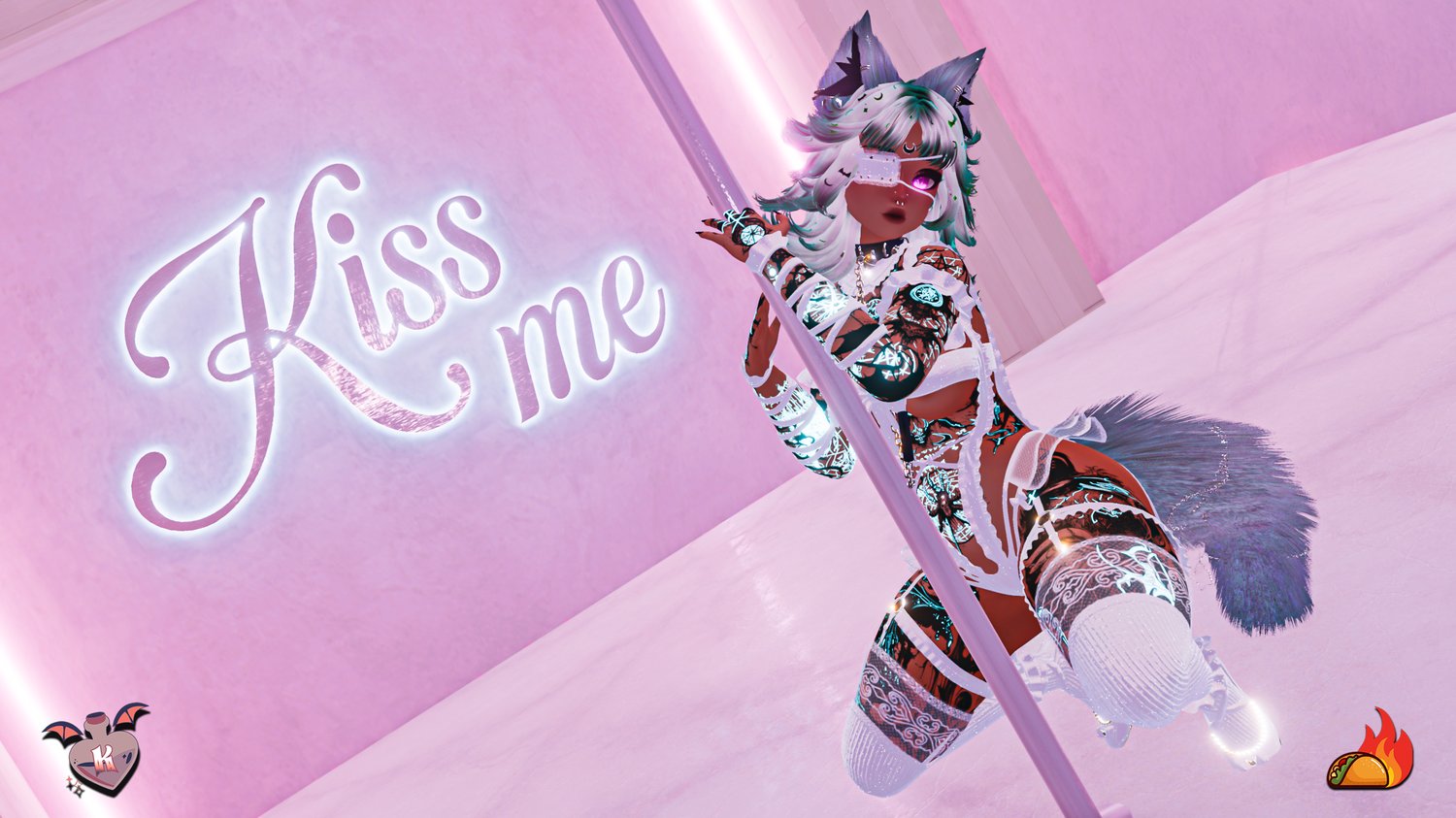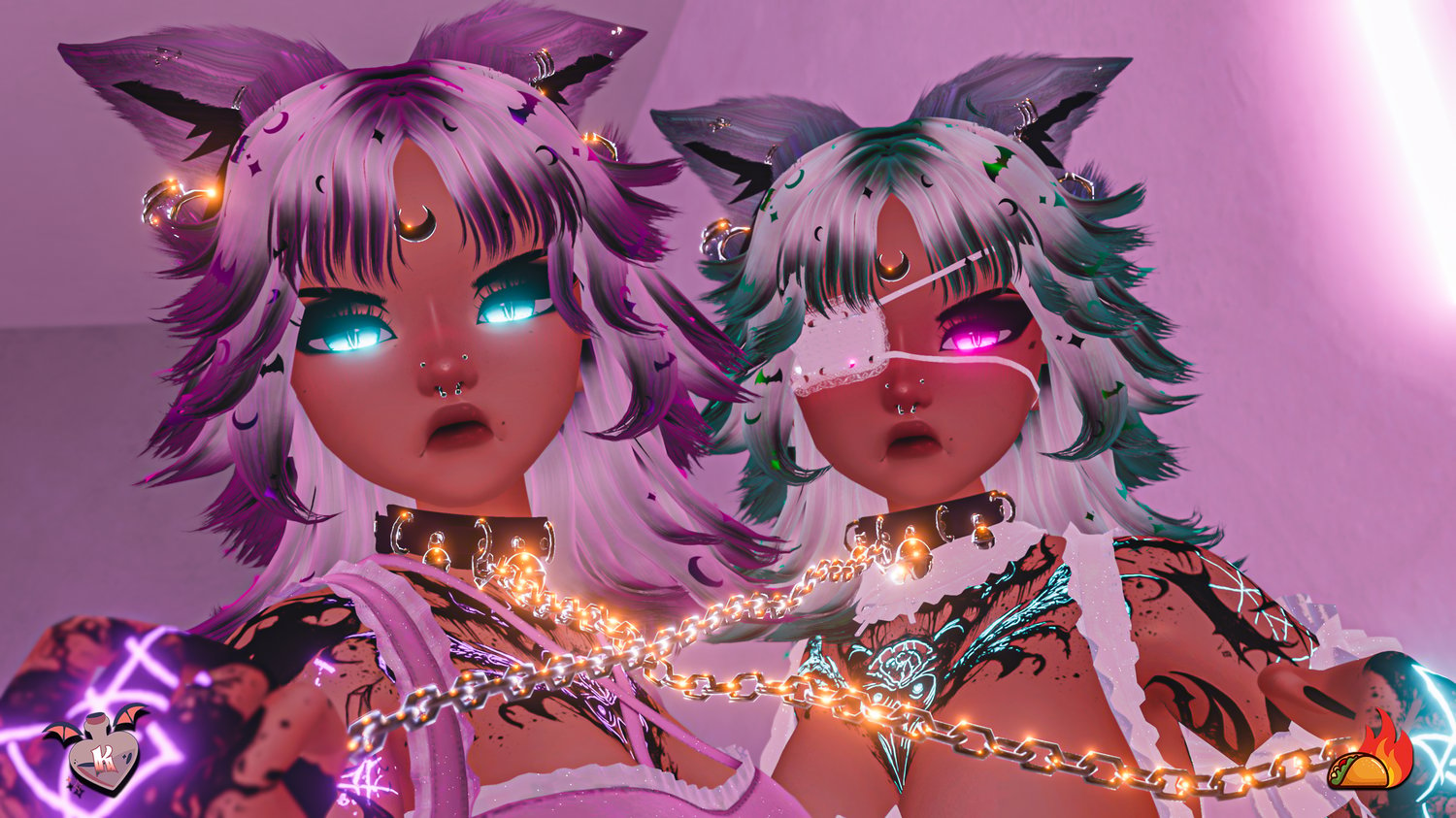 WOLFE (3D MODEL)
If you do NOT use the right poiyomi (stated at the bottom) toggles will not work correctly.
• Full Body ready avatar. Reproportioned to fit better. (Has been tested by multiple dancers)
• Clean and organized package.
• Bounding boxes has been edited to be bigger so meshes don't disappear when close.
• 6 Face gestures that control the ears.
• Comes with a version with TPS with 6 places (Private areas front and Back, hands, mouth, chest)
• Avatar Scaling.
• Comes with TPS Version, Non TPS, and Dancer ready thats 306k Polys.
• EXTRA JIGGLE FEATURES: Face Cheeks, Nose, and Thighs.
---

• Clothes: Harness, Pasties, Skirt Ruffles, Socks, Strap Top, Tank Top, Eyepatch, Heels, Collar, Arm Cuffs, Wrist Bands, Wrist Cuffs, Belly Button Piercing.
• Extra: Ears, Tail, Paws Feet, Paws Gloves, Muzzle, Leash.
• Contacts: Headpat, Eyes, Nose boop, Kiss, Choke, Shy Fingers, Leash Grab, and Tail Grab.
• Customization: Hair Short Swap, Skin Radial, Eye Hue Shift, Hair Hue Shift, Hair Invert, Tattoos Hue, Tattoos Toggle, Iridescent Hue Shift, Ears and Tail Hue Shift, Paws Gloves Hue Shift, Outfit Brightness, Outfit Hue Shift.
---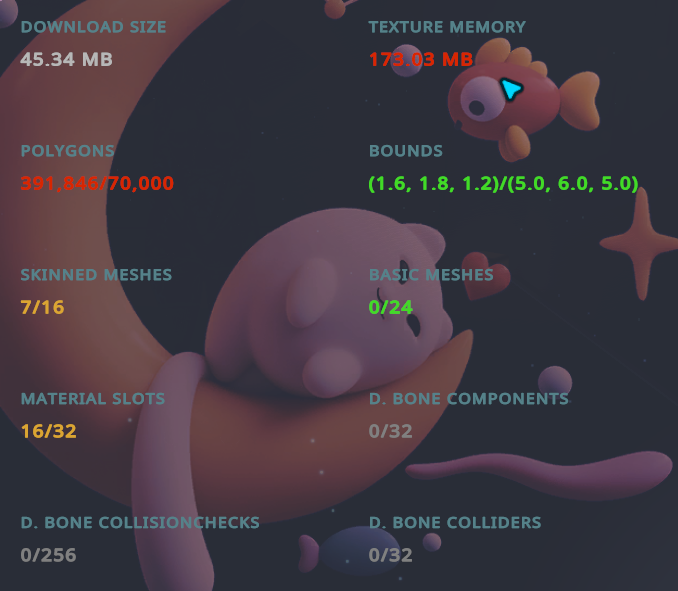 ---

Model: Wolf Ears//Wolf Tail м.#7777 || Muzzle bunisu#4924 || Leash Yeori#0850 || Body//Head//Hair Cap Sugs#9795 || Base Edit Milky Mommy#6969 || Base Texture Ying#6669 || Tattoos RiggaTony#0001 || Head Edit//Head Texture Sivka#3788 || Eye Texture Ryuohh#0001 || Hair Short jinAtonic#5724 || Hair Wolf sina#3637 || Hair Texture Cicieaaa#7777 || Outfit Alc#0002 (Thank you Drake for the gift <3) || Paws Feet Whituu#4928 || Paws Gloves Minichibi#0001 || All Unity work, moon, and hair stickers by me Krisandra#0777
Photos: BlazeyTaco#6969
---
Requirements
Unity 2019.4.3f
VRChat SDK CREATOR COMPANION
poi_pro_7.3.50_and_8.2.014