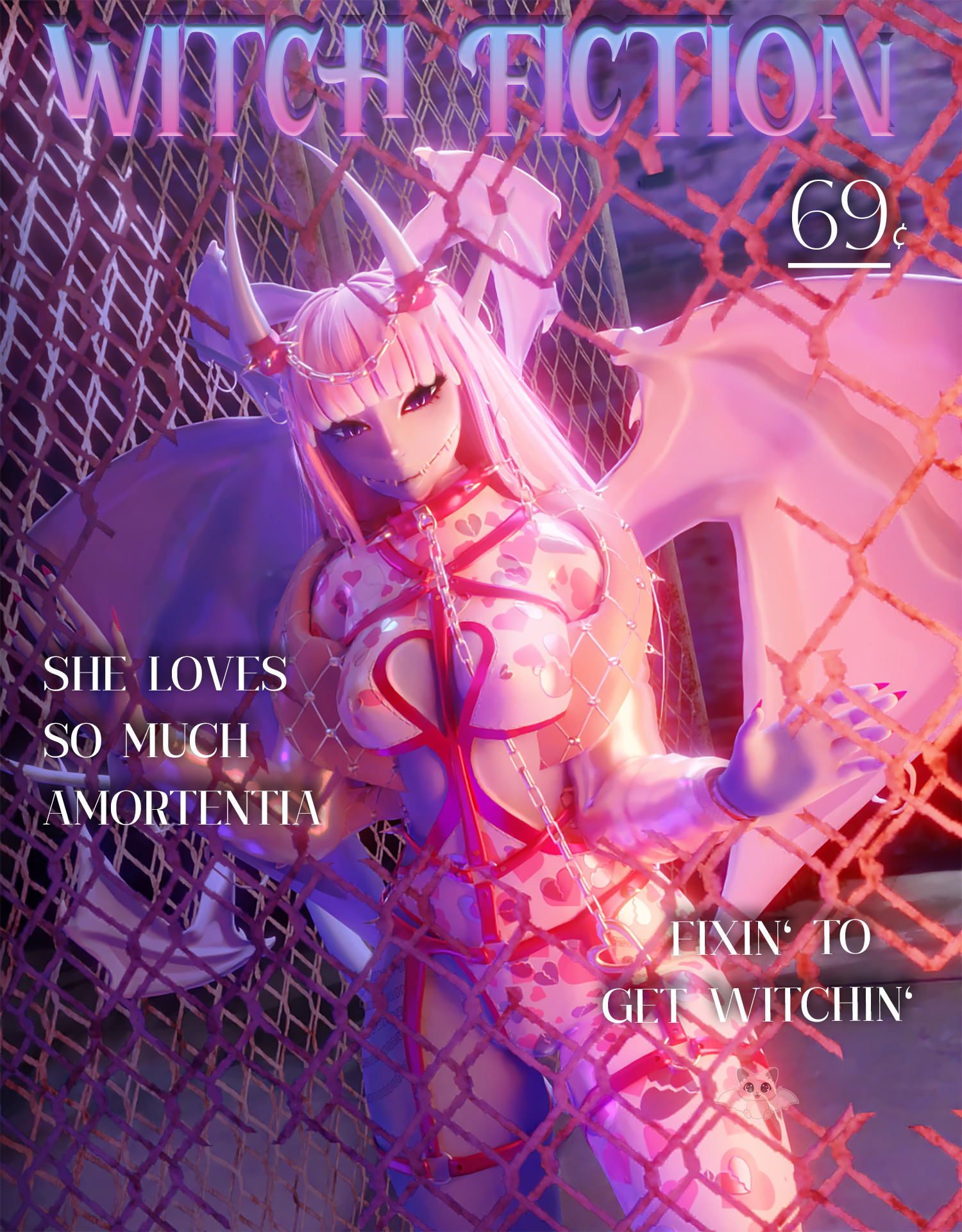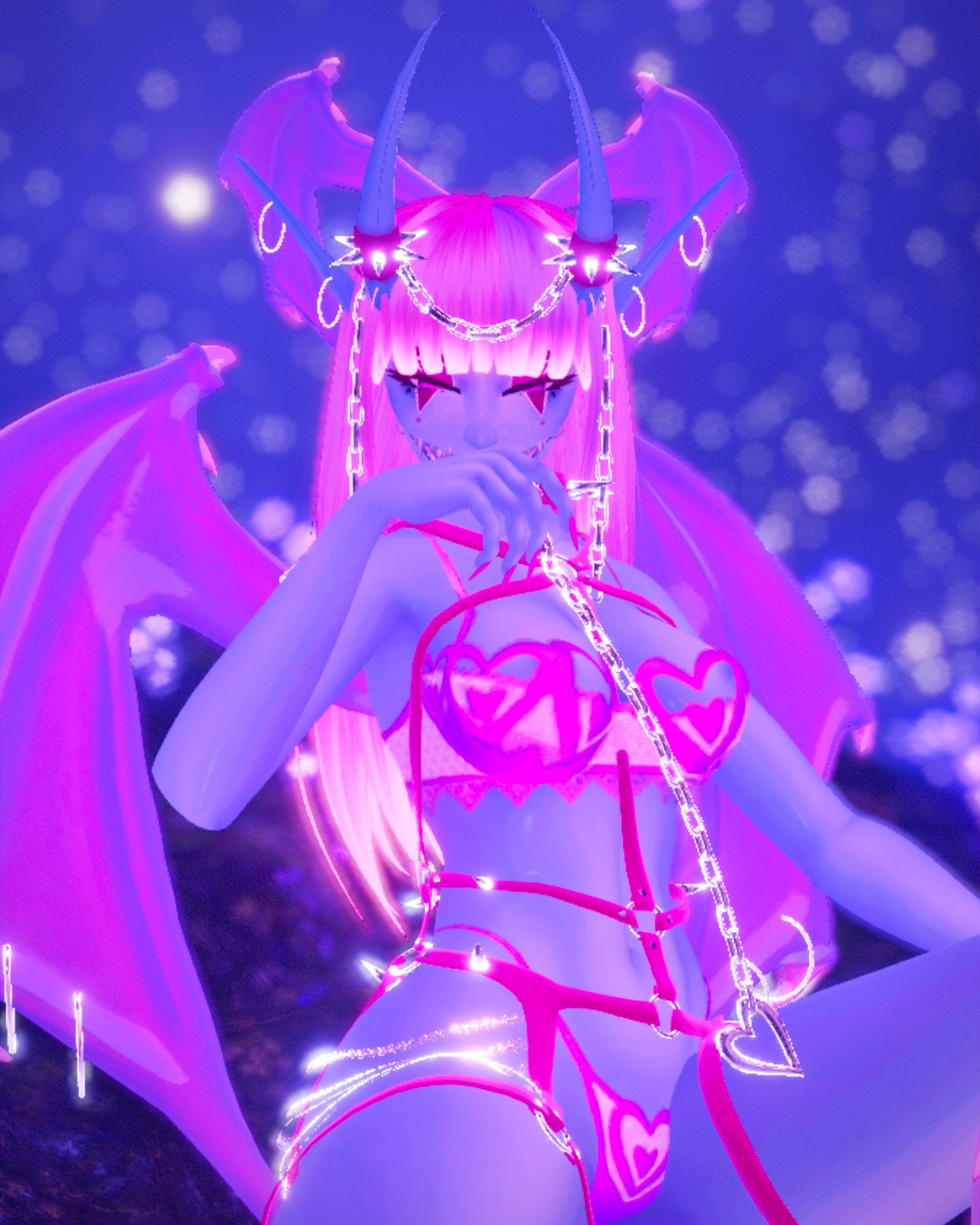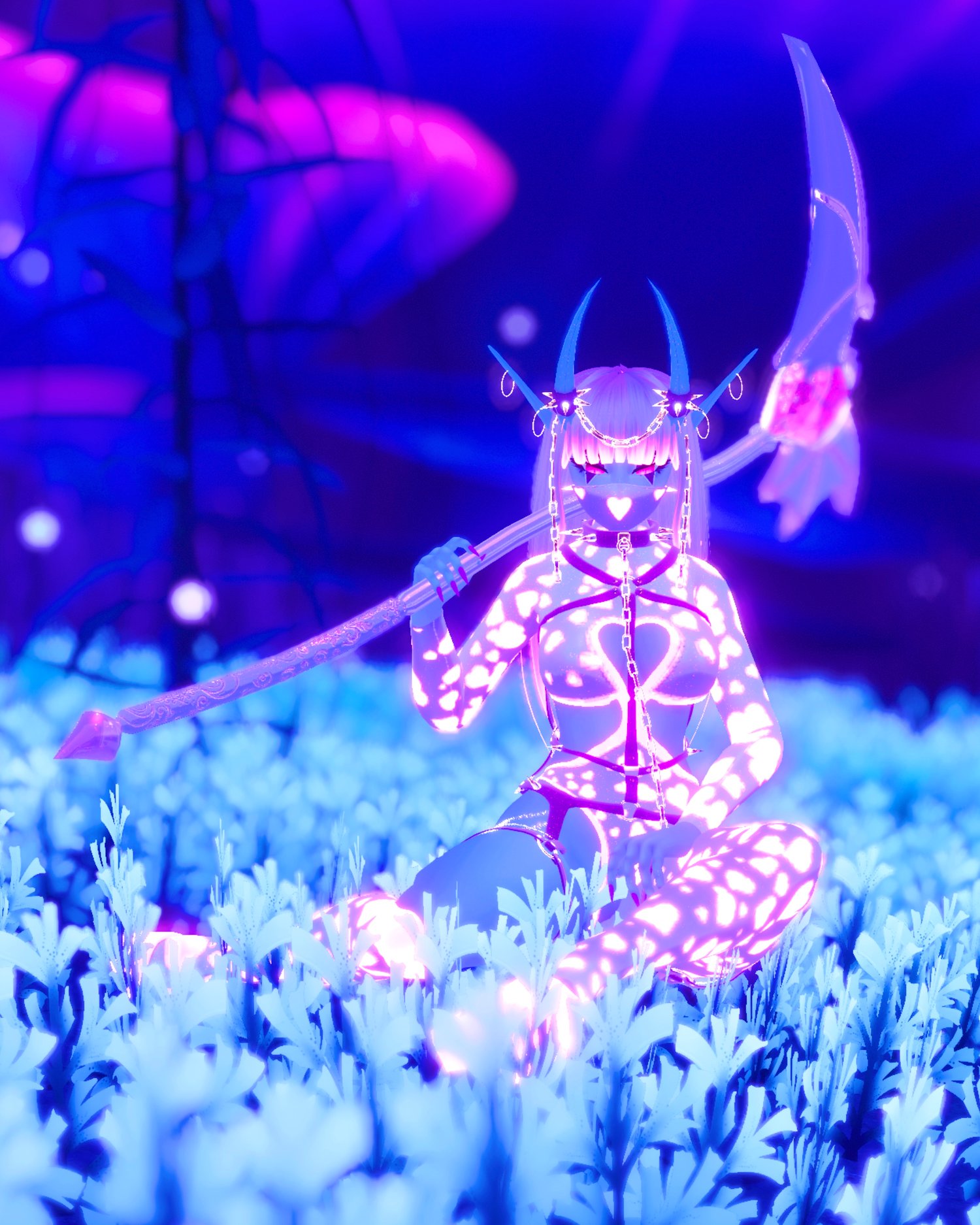 AMORTENTIA (3D MODEL+OPTI)
• Full Body ready avatar. Reproportioned to fit better. (Has been tested by multiple dancers)
• Clean and organized package.
• Bounding boxes has been edited to be bigger so meshes don't disappear when close.
• 6 Face gestures.
• Comes with a version with TPS with 6 places(Private areas, hands, mouth, chest).
• Comes with a GREEN OPTIMIZED version! (Note you do lose a lot of toggles for the opti version.)
• Audio Link!
• Face Cheek and Nose Jiggle.
---

• All Toggles are Dissolve.
• Clothes: Coat, Harness, Mask, Lingerie, Outfit.
• Extra: Scythe, Scythe World Drop, Collar, Hand Trails, Falling Hearts Particles, Make-Up, Heart Broken Swap.
• Monster: Horn, Tongue, Tail, Wings Chest, Wings Head, Wings Tail.
• Customization: Butt Grow, Chest Grow.
• Interative (Pulling/Grabbing and Contacts): Headpat, Noseboop, Eyes Pokes, Shy Fingers, Kiss Cheek, Ass Slap, Choke.
---

• Performance: Very Poor
• Polygons: 259k
• Meshes: 15
• Material Slots: 37 with particles
• Collision Check: 575
• Avatar In Game Size: 30 MB
• Texture Memory: 130MiB
• VRAM All: 213MiB
---

Model: Base Sugs#9795 || Base Skin Texture Ying#666 || Head//Hair Illume#2788 || Hand Trails || Falling Hearts || World Constraints VRLabs || Concept viv1enne on DA || || Coat//Collar//Harness//Horns//Mask//Outfit//Scythe//Tail//Lingerie//Wings by me! (Krisandra#0777)
Showcase: Video clikk#6571 || Dancers Illume#2788 || Photos Nem#3003
---
Requirements
Unity 2019.4.3f
VRChat SDK
Poiyomi v8.1 and Poiyomi Pro for TPS
DPS v1.31